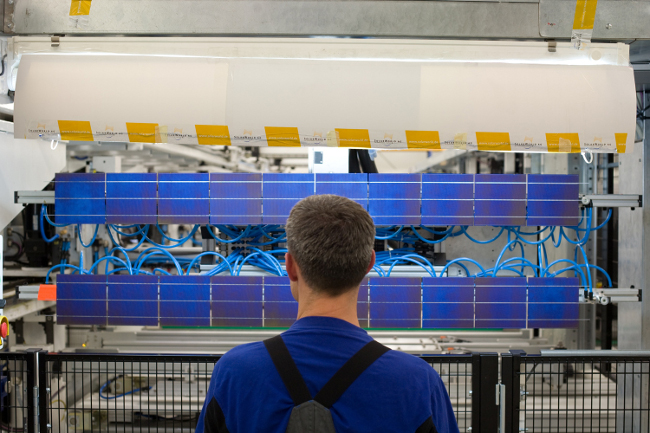 SolarWorld has issued a defiant statement in response to it being ordered to pay damages amounting to US$763.5 million.
The case, relating to breach of take-or-pay polysilicon contracts with Hemlock Semiconductor, has already been running for more than three years. SolarWorld has confirmed that it will appeal the judgement in the US, a process it claims will take a year.
Michigan law states that in order to appeal, an appeal bond equal to 1.25 times the final award must be posted.
SolarWorld also repeated its assertion that any claim in the US will not be enforceable in Germany.
"There are anti-trust concerns under European law regarding the effectiveness of the underlying supply contracts," the company said in a statement.
"If a potential final ruling by a US court was to be enforced in Germany, Hemlock would have to initiate a recognition process at German courts according to Sec. 722 (1) of the German code of civil procedure. These proceedings would require the existence of a final – i.e. non-appealable – judgment from the United States.
"Furthermore, the US single judge explicitly said that the court did not consider proof of illegality under EU anti-trust but also that this argument would receive its day in court later on. Thus, SolarWorld AG is convinced that such a procedure of recognition and enforcement will fail to be concluded successfully in Germany. The risk assessment of SolarWorld AG has thus not changed," the statement concluded.
Investor concern
At the SolarWorld AGM in June, there was concern from one investor, that the company had not sufficiently acknowledged the risk represented by the case.
Court documents show that SolarWorld was offered the chance by Hemlock to have the case dropped in return for it withdrawing its trade complaints against Chinese cell and module makers. This would then see Chinese authorities drop their complaint against US polysilicon.
SolarWorld did in fact send a letter to US authorities but there was disagreement on changes to the wording. Hemlock called these "quite significant and disappointing".