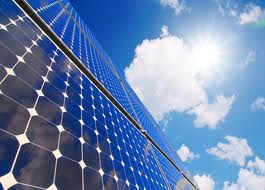 South Korea has requested consultations with the US government over its newly announced solar import tariffs, threatening legal action at the World Trade Organization (WTO) if the dispute, including an appeal for compensation, is not resolved.
Seoul has also filed the same complaints over the US government's tariff on washing machine imports, according to documents published by the WTO.
Immediately after Trump's announcement, South Korea's trade minister Kim Hyun-chong had said his government would actively deal with the protectionist move and expressed confidence in winning a WTO petition given the results of past cases. Indeed the last Section 201 case regarding steel tariffs imposed by the US, was overturned by the WTO in 2003.
In its filing, the Delegation of Korea said that it considers Trump's decision to levy both new tariffs to be "inconsistent" with WTO rules, specifically under several articles of the General Agreement on Tariffs, GATT 1994 and the Agreement on Safeguards.
The Asian country also noted that the Agreement on Safeguards requires an adequate opportunity for prior consultations before application of a measure, but did not disclose whether it deemed the time between the announcement and the application of the tariffs to be sufficient.
The note ended: "Korea looks forward to a prompt reply of the United States in order to set a mutually convenient date and venue for these consultations."
The US has 30 days to settle the matter, after which South Korea has a 60-day window to impose trade sanctions, if the US measures break WTO rules, according to Reuters.
The Ministry of Trade, Industry and Energy (MOTIE) has also today announced that the second round of negotiations on amendments of the Korea-U.S. Free Trade Agreement (KORUS FTA) will take place in Seoul on 31 January 31 and 1 February 2018.