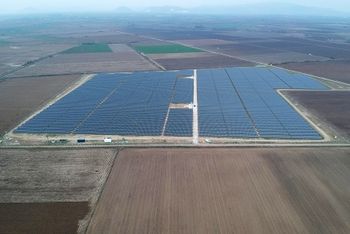 German investor Deutsche Werte Holding (DWH) stands to benefit to the tune of hundreds of millions of euros after becoming a shareholder of a Greek PV specialist.
The Berlin-based holding has acquired an undisclosed stake in Maximus Terra and will now help the Thessaloniki firm deploy a solar pipeline.
The deal brings DWH closer to Maximus Terra's 1.36GW worth of renewables assets, either finalised or under construction. The portfolio features wind, biomass and biogas plants but according to DWH, it is "especially interested" in a 200MW PV pipeline that should break ground "very soon".
The total splits into two 100MW projects, Xanthi in northeast Greece and Florina in the northwest. As the German holding noted in a statement, the plant duo will carry licensing fees of around €100,000 (US$111,681) per MW but this will be more than offset by the annual €2 million (US$2.23 million) turnover expected from every 25MW of solar.
"[There is an] option to either realize a significant short-term profit, or to construct and maintain the PV parks themselves," DWH explained. The latter option, the firm added, would unlock some €340 million (US$379.75 million) in turnover.
Consultancy Mazars audited Maximus Terra prior to DWH's investment and will now probe all aspects of the renewable pipeline. Budgets, time frames, financing, land area permits and grid agreements will all be scrutinised going forward, the German holding explained.
DWH chair René Pernull linked the Greek deal to "highly attractive" conditions across Spanish, Greek and Italian renewables, markets all DWH is currently eyeing for what Pernull described as "lucrative opportunities".
IRENA stats indicate Greece's PV industry has flatlined around the 2.5GW-2.6GW capacity mark over the past six years. Deployment looks set however to speed up via a busy tendering schedule this year, with a technology-neutral auction in April set to follow with a 430MW solar-only exercise on 1 July.