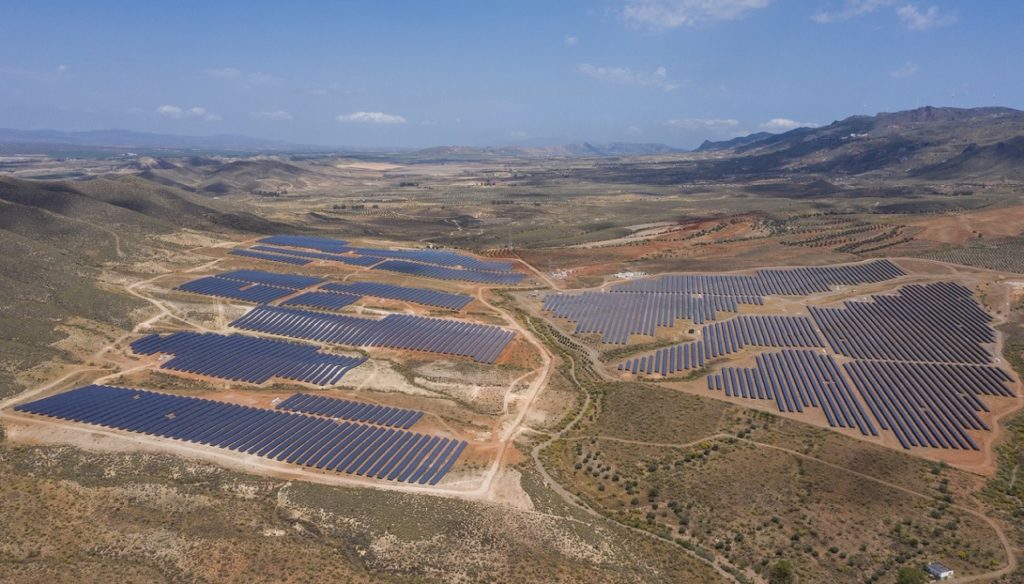 Spain installed 3.7GW of new ground-mounted solar PV capacity in 2022, according to a report from trade association the Spanish Photovoltaic Union (UNEF).
The additions bring Spain's total installed ground-mounted capacity to 19.6GW, UNEF said, which represents around half of the capacity the country must deploy to meet its 2030 targets according to the Integrated National Energy and Climate Plan.
José Donoso, general director of UNEF, said that the growth of solar PV in Spain presents an opportunity to reindustrialise the country, as well as work towards global climate change efforts.
Last month, UNEF reported that Spain had also deployed 2.5GW of self-consumption solar in 2022, of which almost half was installed in the industrial segment of the market, whilst 32% was residential and 20% commercial. This brought total self-generation capacity to 5.2GW.
At the start of this month, the Ministry of Ecological Transition gave the green light to 25GW worth of solar PV projects across the country, clearing over 130 plants, some of which had been awaiting environmental approval since receiving grid access as long ago as December 2017.
In response to this, industry players have warned of an engineering, procurement and construction (EPC) backlog as the deluge of project approvals outstrips EPC companies' capacity to deliver. PV Tech reported on this from the Solar Finance and Investment Europe conference in London two weeks ago.
In December 2022, SolarPower Europe published its annual report which showed that Spain had installed a total new solar capacity of 7.5GW over the year, the second-highest capacity addition in the EU after Germany.