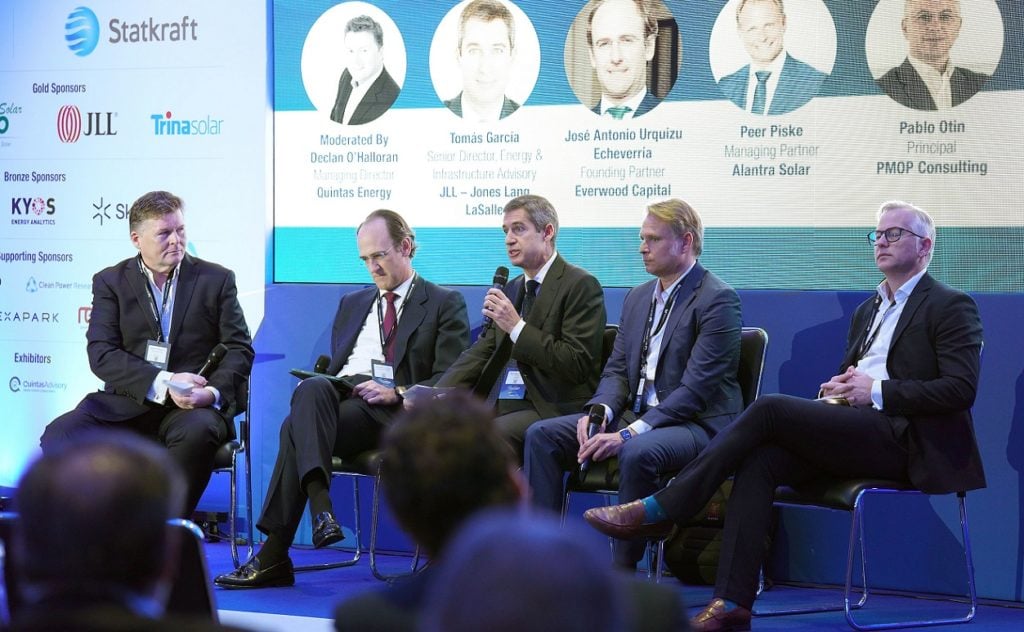 A lack of engineering, procurement and construction (EPC) capacity in Spain represents a key challenge for the country's solar industry as PV plant deployment soars and the government authorises gigawatts of new projects.
Panellists during last week's Solar Finance & Investment Europe event discussed the outlook for Spanish solar days after the country's Ministry of Ecological Transition authorised 132 solar PV projects with a total capacity of 24.8GW. Having previously secured grid access, these plants have now received a favourable environmental assessment.
Given that so many installations have been approved, this will lead to a huge demand for all the services required to get fully permitted projects to reach commercial operations, especially in terms of the availability of EPC capacity, according to José Antonio Urquizu, founding partner of investment fund Everwood Capital.
"I think the EPC market has gone from a situation of overcapacity to now I think it's probably the opposite," he said, adding that EPC contractors in Spain are very selective about which projects they work on and companies they partner with. "They want to go with people that have the capital, that are able to raise the financing and have the know-how to keep up with the construction of the project."
Spain leapfrogged Italy last year to become the country with the second-highest amount of solar deployed in the European Union, figures from SolarPower Europe revealed. The trade body said solar projects in Spain have been facing tight deadlines, putting pressure on both developers and authorities to complete the procedures in time.
Nonetheless, with Spain's utility-scale segment thriving, the country installed 7.5GW of solar last year, a 55% increase on 2021.
With so many PV plant permitting requests across Spain, the industry is facing a labour shortage, with banks lacking sufficient manpower to process project applications, according to Pablo Otin, principal at renewables consultancy PMOP Consulting. "There's just simply not enough capacity in the system to go to the next level," he said.
The skills shortage facing Europe's PV industry was a recurring theme discussed at Solar Finance & Investment Europe, with companies battling to secure the best engineers.
In Spain, there is a lack of available talent in areas such as administration, regulation and banking, Peer Piske, managing partner at financial services firm Alantra, said during the panel discussion. "We are lacking really available technical advisors, lawyers, they are all so busy," he added. "And it takes so much time and effort really to get them working for you, even if you pay a lot of money."