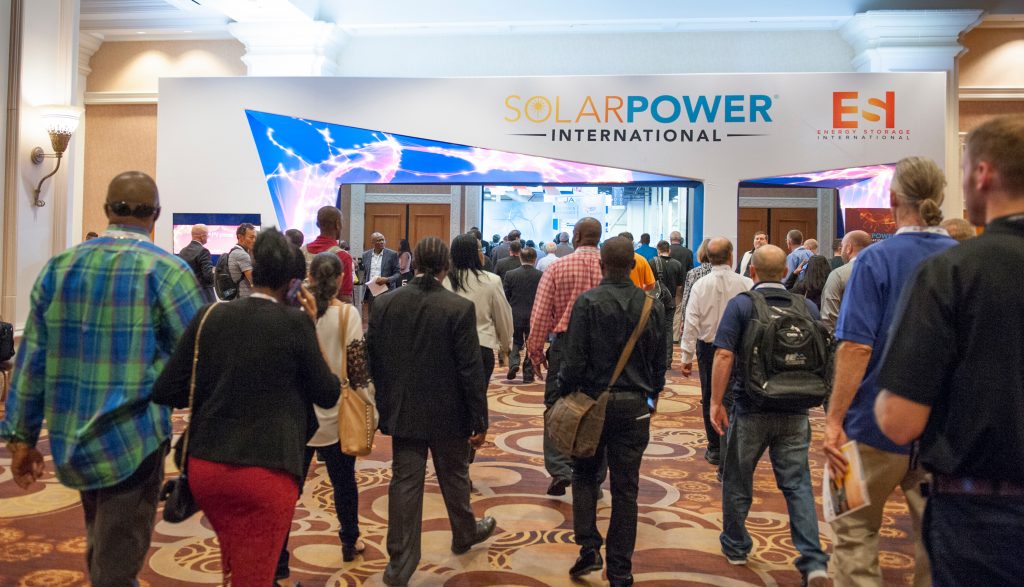 At Solar Power International 2018 in Anaheim, numerous PV module manufacturers are continuing to roll-out a wider range of panels that embrace new technologies such as bifacial and half-cut cells as well as increased performance from existing product offerings that include both monocrystalline and multicrystalline.
The diversity of product ranges in the US market is increasingly driven by continued demand from its three key sectors, residential, commercial and utility-scale, all now benefiting from the shift to high-performance panels to drive lower LCOE against a backdrop in the US of higher import tariffs and stubbornly high 'soft costs,' notably in the residential and commercial sectors.
Hanwha Q CELLS 'Made in America' product strategy
PV Tech recently highlighted ahead of SPI 2018 that 'Silicon Module Super League' (SMSL) member Hanwha Q CELLS, was expecting to have sister company Hanwha Q CELLS Korea start module assembly operations on behalf of the SMSL in 2019 at a 1.6GW-plus plant in Georgia with a 'Made in America' product range.
The Q.PEAK DUO-G5 series combines a whole range of technological innovation to reach maximum electricity yields and improved LCOE. Mono half-cut cells with six busbars in parallel produce up to 3.5% power gain versus a typical full cell, four bus bar module.
The module comes with a 12-year product warranty and performance warranties of 98% in the first year, a minimum of 93% within 10 years and still 85% after 25 years.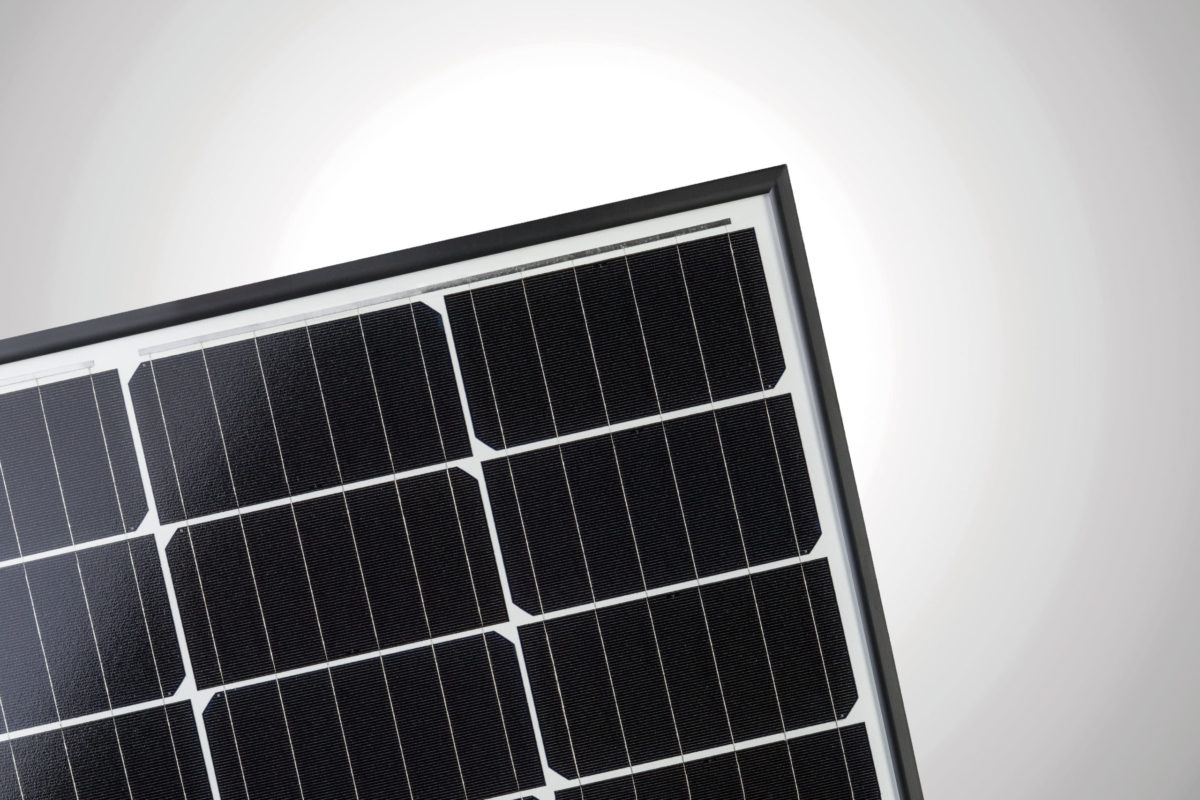 However, Hanwha Q CELLS will also showcase its new prototype bifacial solar module, the Q.PEAK DUO L-G5.3/BF. By adopting bifacial technology, the Q.PEAK DUO L-G5.3/BF can generate electricity on the back side of the module, thus boosting the output compared to mono-facial solar modules.
Also on display will be the Q.PLUS DUO L-G5.2, a multicrystalline solar module with half-cut cells that has a maximum output of up to 370Wp in a 144-cell format, aimed at the US large-scale solar power plant sector.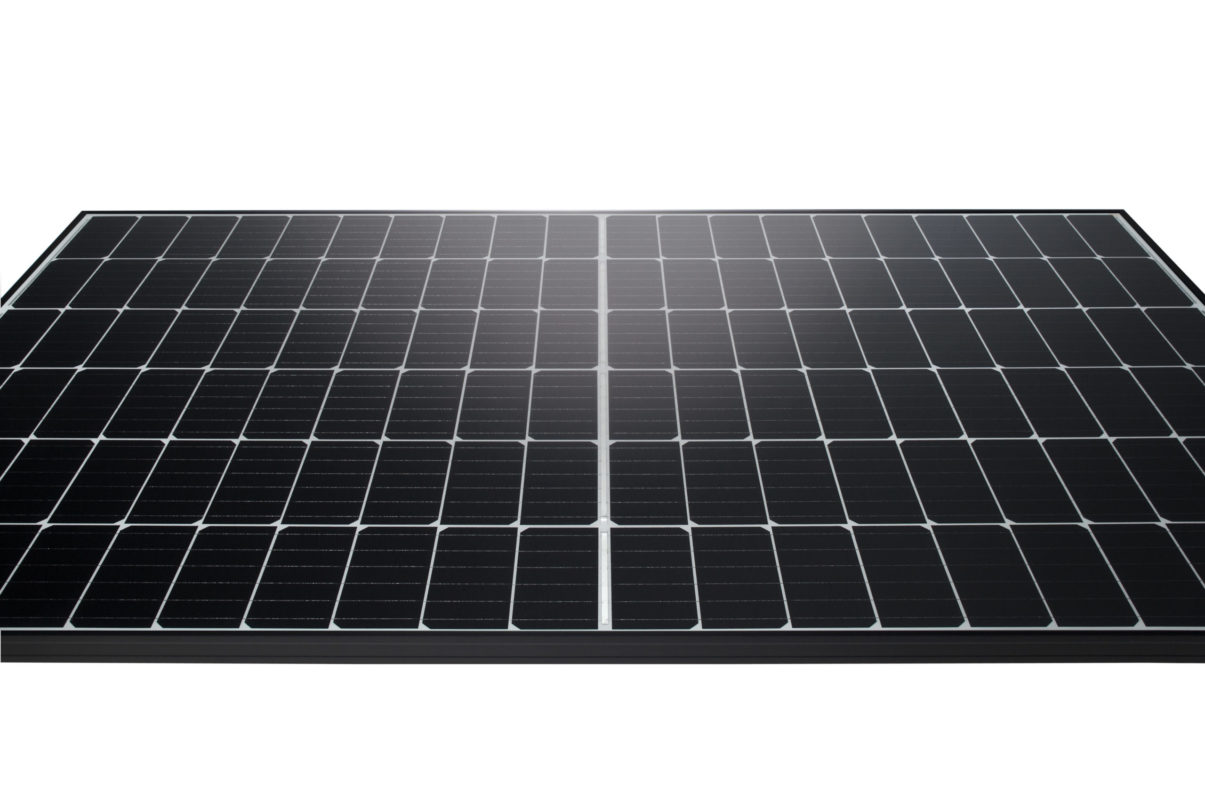 Mission Solar Energy pushes mono PERC technology to 310W in 60-cell format
US-based module assembly firm Mission Solar Energy is featuring its highest performance range of panels to date. Production of the new products is expected to ramp up in Q4 208, making products available in early 2019 at the recently expanded (200MW) facility in San Antonio.
Mission Solar's MSE PERC 60 panel is a 60-cell module featuring five busbar technology, offering a class-leading power output of 310W. The all-black design gives this module superior aesthetics, making its application ideal for residential and commercial projects, while the MSE PERC 60 (white back sheet), provides a boost in power output, offering a class leading power output of 315W, according to the company.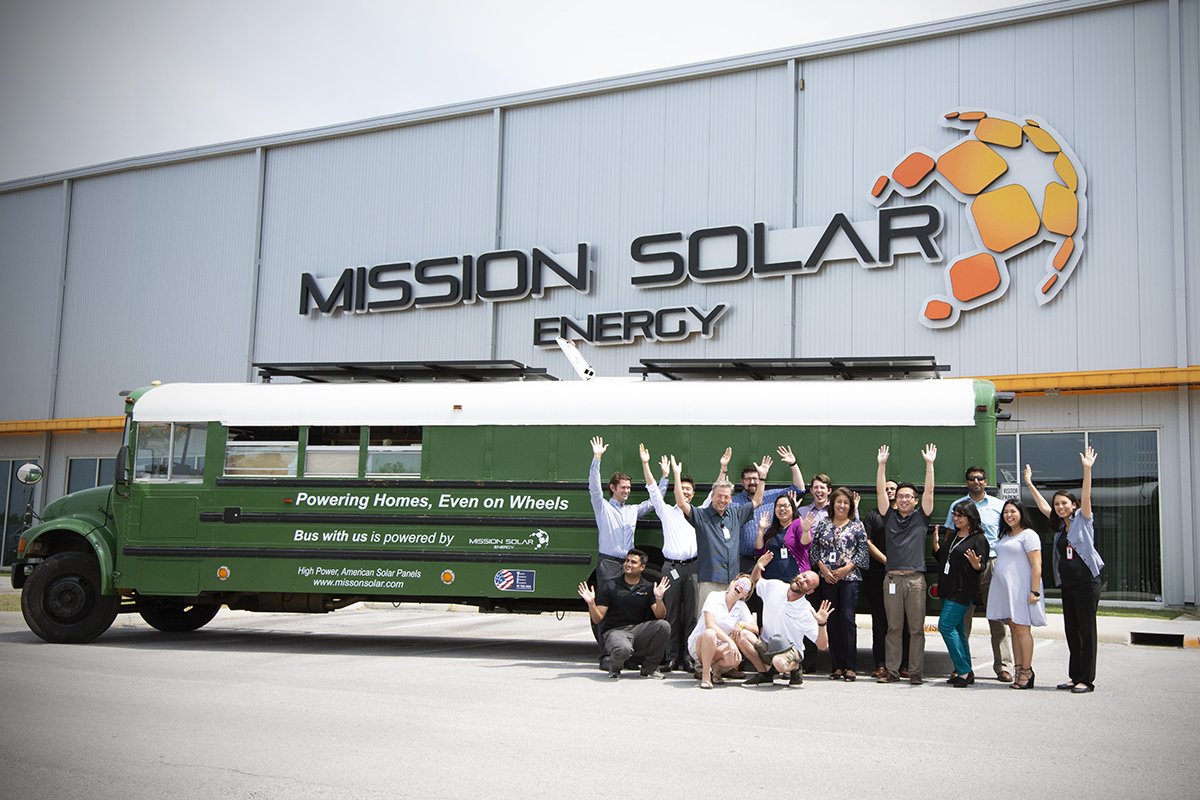 For the commercial and utility-scale sectors, Mission Solar is offering the MSE Mono 72 panel, which features monocrystalline, five busbar technology with a power output of 350W.
Mission Solar Energy's highest performing module is a 72-cell panel featuring PERC, five busbar cells. The MSE PERC 72 has a power output of 375W and is built to withstand extreme weather conditions for commercial and utility-scale project applications.
Mission Solar's new product line will also feature a 12-year product warranty, an upgrade from the company's 10-year product warranty offered with current modules.
"Our objective is to provide customers with the very best technology and services the industry has to offer. Launching our new product line will allow us to deliver high-performance modules at competitive pricing," said Jae Yang, President & CEO of Mission Solar Energy.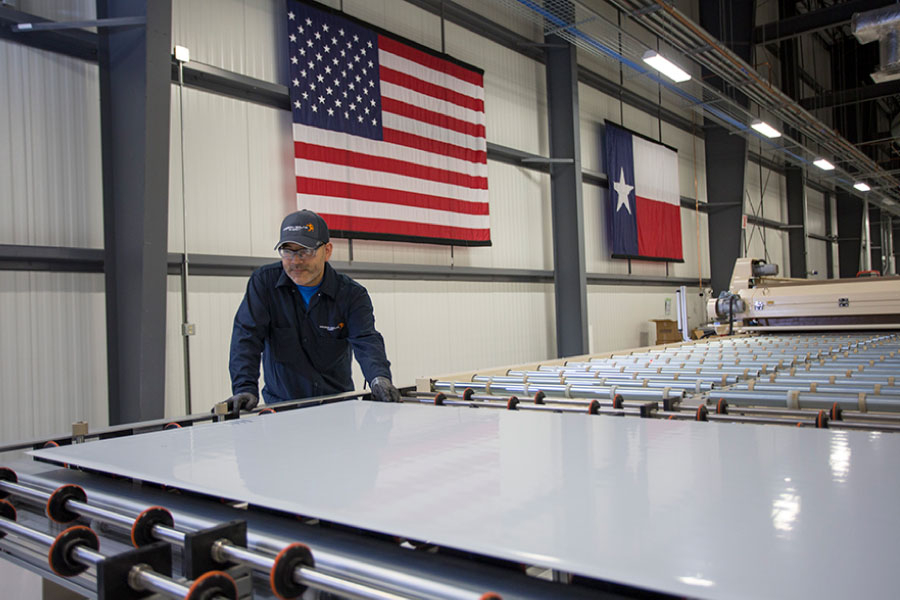 Canadian Solar launches 400W plus BiHiKu panel
SMSL member Canadian Solar has combined three key technologies into one new 400+ Watt panel, which includes the latest multicrystalline black silicon, PERC, and bifacial cell technologies for the commercial and utility-scale markets.
The BiHiKu panel is said to generate 400W or more on the front, plus up to 30% additional power generation from the back side, increasing system yield and reducing the LCOE. The Company believes that BiHiKu is the first poly bifacial module exceeding 400+ Watt nominal front side power.
The product will be available in 2019 and pre-production orders are now being accepted, according to the company.
Dr. Shawn Qu, chairman and chief executive officer of Canadian Solar said, "As Canadian Solar continues on the forefront of solar module innovation, we are proud to introduce BiHiKu as the next step in maximizing the lifetime value of your solar assets. Solar systems using BiHiKu will be able to break away from the pack and score high on low LCOE, making many seemingly impossible low PPA solar projects possible."
Expected on display will be Canadian Solar's BiKu series panels using a dual-cell bifacial format with up to 365W power output on the front side and 75% bifaciality. It is said to increase energy yield by up to 30% with backside contributions under certain albedo.
The HiKu poly panels are developed specially for the utility market with a power output exceeding 400W. This product uses the latest high-efficiency cell technology, coupled with Canadian Solar's Ku module technology.
The company has also recently introduced its HiDM (High-Density Module), which uses the shingle-type cell format with module efficiency reaching up to 20.2%. The power output of a 60-cell mono HiDM module can reach 335W, about 10% higher than a standard full cell mono PERC module, according to the company.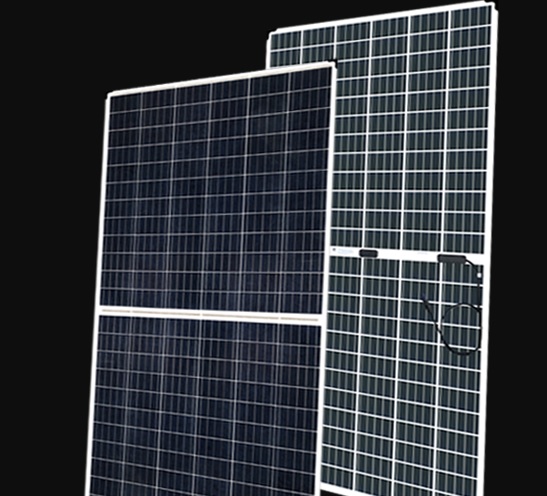 Vikram Solar launches half-cut-cell panel with higher energy yield through lower cell resistance
India-based PV module manufacturer Vikram Solar is showcasing its new high-density panel technology that is engineered to generate more power from advanced mono-PERC half-cells to achieve better LCOE.
The latest half-cell technology is deployed that increases module output by around 15Wp per module compared to standard PV modules. The technology also boasts efficiency up of 19.56%.
The panels include innovative 'Cell-Cleaving Technology' and are designed, for superior price performance as well as increased shade tolerance and reduced power loss. Half-cell modules have a higher fill factor and higher efficiency and the cells are cut with low temperature and lower kerf depth maximizing cell yield with no junction damage, according to the company.
Panel power mismatch loss is reduced by a factor of four as power loss is proportional to the square of the current.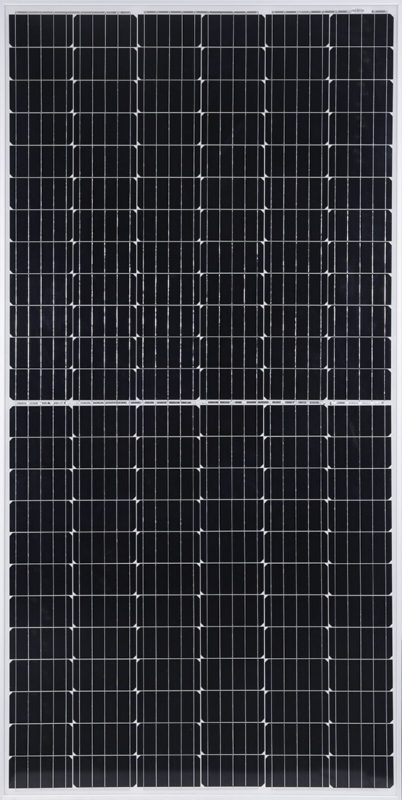 Panasonic showcases 'HIT' S series panel with integrated power optimiser from SolarEdge
Panasonic Eco Solutions of North America is showcasing its 'smart' module at SPI this year, which comes with an integrated power optimiser from SolarEdge for its HIT (Heterojunction with intrinsic Thin-layer) cell technology.
The HIT S series panel is designed to generate more solar power in all conditions, including high temperatures, as compared to leading competitors, due to Panasonic's industry-low temperature co-efficient.
Mukesh Sethi, General Manager, Solar and Energy Storage Division, Panasonic Eco Solutions North America said: "Bolstered by a SolarEdge power optimizer, the new HIT S Series smart module represents the latest advancement for our Photovoltaic HIT® portfolio, offering industry-leading premium power in even the highest temperatures, while yielding homeowners more cost savings and enhanced protection."
The HIT S Series smart module is covered by Panasonic's 25-year TripleGuard warranty that provides module protection, including performance, workmanship and parts. With a guaranteed 90.76% rated power output after 25 years, homeowners can achieve more energy savings year over year.
SolarEdge's power optimizer warranty is for 25 years and its inverter warranty is for 12 years, extendable to 20 or 25 years. The SolarEdge solution includes remote and module-level monitoring free for 25 years.