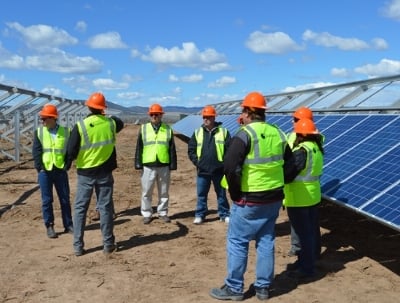 Bankrupt renewables firm SunEdison, currently in Chapter 11 proceedings said the recently appointed CFO designee, Ilan Daskal had resigned from the company on June 27. Separately, SunEdison said in an SEC filing that it was further delaying the release of its 2015 annual report.
In early March, 2016 Daskal had been appointed as SunEdison's new CFO on the move of its then CFO, Brian Wuebbels to become the CEO of its two yieldco's but Wuebbels resigned all positions in the struggling company in April.
Soon after entering Chapter 11 in the US, SunEdison's CEO, Ahmad Chatila resigned from the company and its recently appointed chief restructuring officer, John S. Dubel was appointed as the new CEO. Dubel is also the CEO of restructuring advisory firm, Dubel & Associates.
With the exit of Daskal, SunEdison has formed a new financial team from Ankura Consulting Group, a specialist in business restructuring issues. Philip J. Gund, a senior managing director of Ankura Consulting becomes SunEdison's new CFO, while Salvatore LoBiondo becomes its new corporate controller.
The fees for the services provided by Gund would be fixed at US$125,000 per month and would be paid to Ankura Consulting Group, according to another SEC filing.