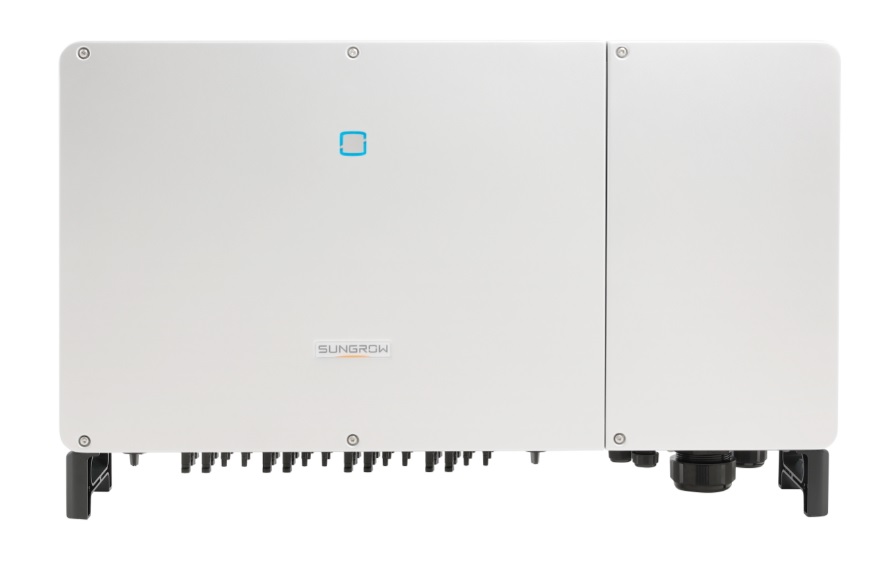 Sungrow Power Supply has introduced the SG250HX, the world's most powerful 1500Vdc string inverter, which is optimized for hilly, utility-scale installations and designed for bifacial modules and tracker systems. The system, resilient to harsh conditions, is characterized by 12 MPPTs, maximum efficiency of 99%, anti-PID, IP66 and C5 protection and allows for up to 6.3 MW block design, enabling high yields.
Problem
The application of new technologies such as bifacial modules and tracker systems are intended to significantly reduce LCOE metrics in PV power plants. However, these new technologies require advances in PV inverter technology to maximize the IRR. PV inverters are also needing to adapt to installs over complex environmental conditions like hilly areas, coastal areas and desert regions.
Solution
The global market for large-scale PV installations is shifting to bigger block design to reduce the LCOE. Based on the cost comparison of different capacity block, 6~7MW block enables lowest cost, according to Sungrow. The SG250HX inverter is suitable for any block size between 3MW to 6.3MW and can run at full load for a long time, due to component selection and advanced design. Additionally, with 12 MPPTs it can adapt to complex terrain conditions and enables 26A input current per string, perfectly matching bifacial modules. SG250HX also provides reserved power supply and communication interface to the tracker system.
Applications
Utility-scale PV power plants
Platform
Sungrow can supply 6.3MW MV Station which integrates LV switchboard, transformer, RMU, communication device and auxiliary power supply in a 20-ft container. Also, SG250HX and communication device supports PLC (Power Line Communication), which decrease communication cable cost.
Availability
May 2019, onwards.