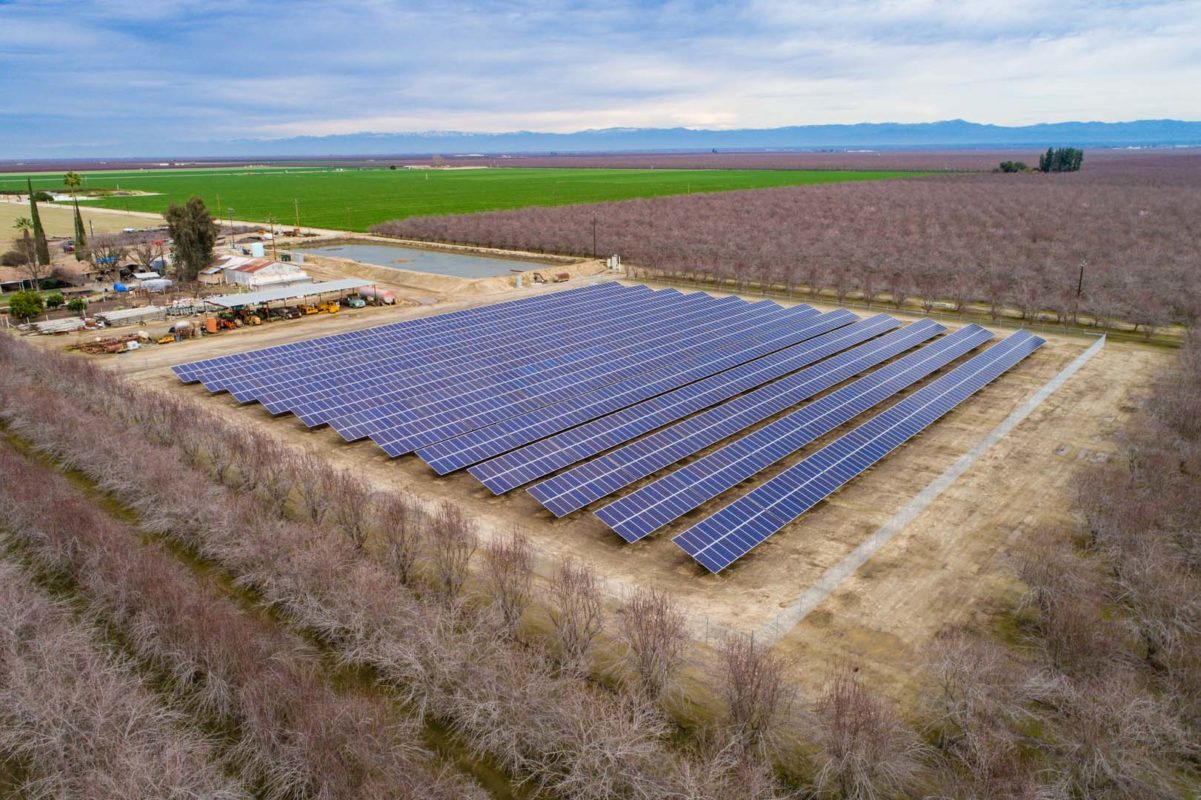 San Francisco's SunLink and Central Valley's CalCom Solar have teamed up for the completion of three small-scale solar farms in Shafter and Wasco, California.
The projects are the first installation in a greater Central Valley portfolio, the companies have said. The total capacity of the wider portfolio is not known, but one of the projects completed by the partners was the 669kW ground-mount fixed-tilt GeoPro solar farm.
SunLink provided its signature mounting solution design and PowerCare geotechnical testing to the projects. For its part, CalCom customised and completed the installations per individual customer needs.
"CalCom Solar has the technology and knowledge that can help make solar work for many farmers both financially and operationally. By going solar, farming operations can significantly lower operational costs, saving them more money annually on utility bills. The system will also help hedge against raising utility rates, delivering significate utility savings over the next 25 years," stated Dylan Dupre, CEO of CalCom Solar. "We seek out partners who also pride themselves with capabilities in this area, and SunLink's demonstrated success from engineering to mounting solutions has proven a valuable asset."
"When it comes to the geotechnical, engineering and installation expertise essential for agricultural solar projects, our suite of products+services+software solutions answers the needs of farmers and growers for lower project costs, reduced risk and easy long-term operation. We understand the project priorities and drivers of this market," said SunLink CEO Michael Maulick. "Working closely with the other agricultural experts at CalCom, we are able to streamline the entire project lifecycle and deliver more successful energy assets."
Small-scale solar in Maryland
In other small-scale solar news, Maryland solar installer Standard Solar has completed a 708kW solar array that features a parking garage solar canopy, a solar carport and a rooftop solar system.
The solar canopy, carport and rooftop installations combined include 2,180 solar modules and 19 inverters and are expected to produce 868MWh of energy in the first year of operation.
"Solar canopies on parking garages are an ideal solution for energy savings, especially in urban areas," said Scott Wiater, president and CEO of Standard Solar. "By functioning as a power source and shade for parked vehicles, they provide added value for the building owner as well as its occupants and visitors. With innovative advances in installation speed, project economics and safety standards, it's no surprise that solar carports are fast becoming a significant segment of our expanding portfolio."