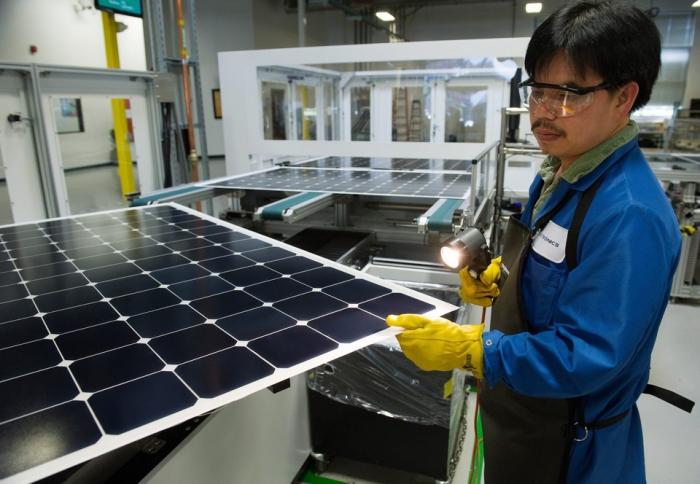 SunPower looks set for a fresh cash injection after agreeing to offload a 233MW solar portfolio to financial giant Goldman Sachs.
In investor filings dated on 27 March, the US high-efficiency panel maker confirmed a deal to divest for US$86.9 million assets it owns on a leased basis across the country.
The portfolio, scattered across some 200 sites in Texas, California, New York and six other US states, features Wells Fargo Bank, PNC Bank, MetLife, Regions Bank and SunTrust as lessors.
Goldman Sachs' acquisition of the solar leases will now have to be green-lighted by the relevant lessor in the aforementioned group, SunPower said in the filing.
The document, bearing the name of SunPower executive vice president and CFO Manavendra S. Sial, emerges as the manufacturer strives to bounce back after years of financial hardship.
Earlier PV Tech reports have charted the net losses racked up by SunPower in recent years, from US$544 million (2015) to US$299 million (2016), US$929 million (2017) and US$811 million (2018).
Annual revenues have hovered around the US$1.5-1.7 billion region over the past four years, down from the US$3.027 billion seen in 2014. For its part, headcount sat below 7,000 employees last year, down from almost 9,000 in 2016 and over 7,000 in 2017.
Sales such as the US leased portfolio are part of efforts, renewed by SunPower last year, to trim down its structure and avoid a bankruptcy scenario. The restructuring campaign saw the firm offload last November a residential leased package to SunStrong Capital Holdings.
In parallel, the firm has notched up several manufacturing milestones. Events so far in 2019 include a production scale-up for 200MW of P-Series modules at an Oregon facility and the launch of SunPower's so-called A-Series modules, which incorporate Next Generation Technology.