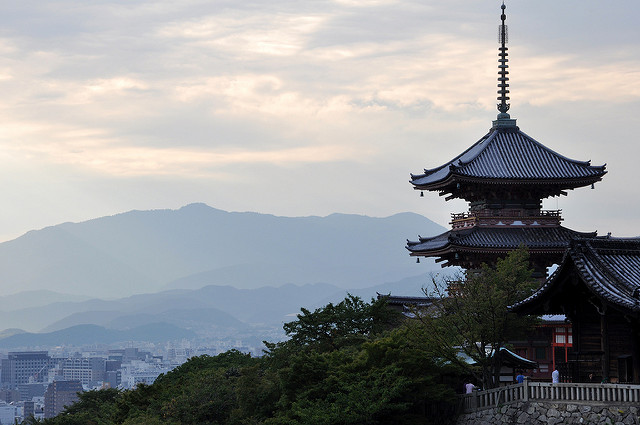 French oil major Total has joined with SunPower and Japan's ISE Group to commission a 27MW PV power plant in Nanao, on Honshu Island.
ISE Group has a 50% interest in the plant, with Total and SunPower holding 25% each. This is Total's first ever PV venture in Japan.
Constructed on 25 hectares of land owned by ISE Group, the facility is now entirely connected to the electricity distribution grid and began supplying power through more than 80,000 high-efficiency SunPower PV modules.
The ground-mounted plant was brought online after just one year of construction which began in March 2016. It will now produce around 28GWh of clean energy annually; enough to serve thousands of Japanese households on the Island.
The Nanao solar plant was designed to meet national earthquake-resistant building standards to comply with the Japanese climate.
"We are committed to applying the same dedication to safety and security in our renewable energy projects," said Hikonobu Ise, chairman of the ISE Group, who added that the plant is one of the largest in the Hokuriku region.
"We are pleased to partner with Total, one of the world's leading energy companies, and SunPower, which possesses the world's most efficient solar panel technology. We hope that this project will further strengthen the friendship between Japan and France."
"Total Solar is proud of the start-up of its first photovoltaic power plant in Japan," said Julien Pouget, senior vice-president of Renewables at Total. "The start-up of the Nanao photovoltaic power plant is an important milestone in the history of Total in Japan, where we have been present for 60 years. Total is committed to assisting Japan in further diversifying its energy mix to ensure a supply of affordable and clean energy through our solar and liquefied natural gas activities."
"The SunPower solar panels operating at the Nanao solar power plant maximize the power generated on site by producing 45% more energy in the same amount of space compared to conventional solar panels, and are recognized for long-term reliability and performance," said SunPower vice president Shingo Tajiri.