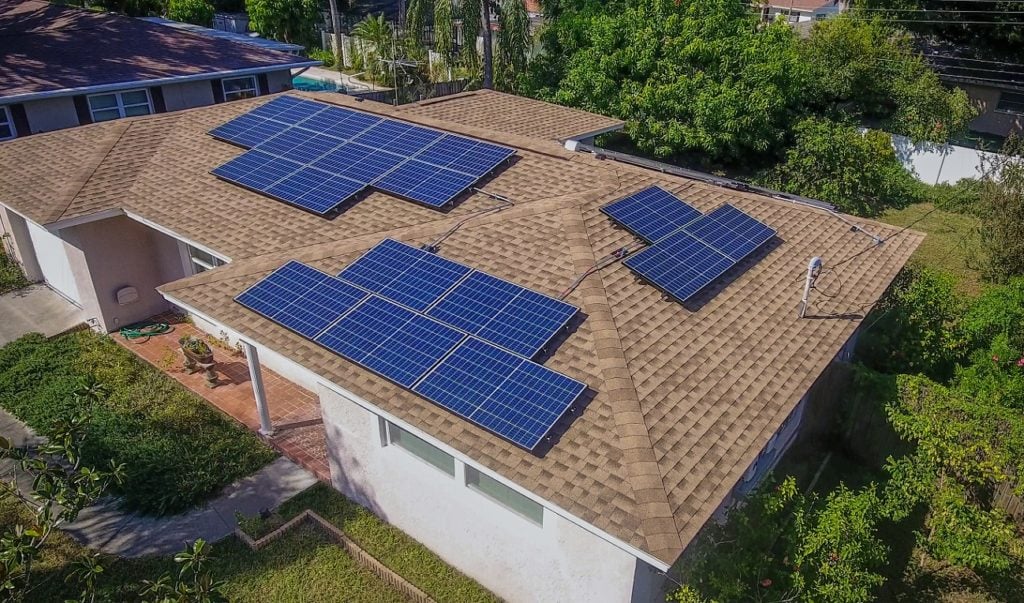 US residential solar and storage supplier Sunrun has closed US$835 million in non-recourse financings, spread across three tranches.
A US$600 million non-recourse syndicated bank facility supporting a 335MW portfolio of leases and power purchase agreements (PPAs) was closed, consisting of a US$575 million amortising loan and a US$25 million debt service reserve letter of credit.
Concurrently, Sunrun closed US$235 million in non-recourse subordinated financing which extended the cumulative advance rate the company obtained.
The US$600 million 'senior credit facilities' were over 1.5x oversubscribed between a syndicate of nine lenders. All of the facilities closed on 23 December 2022 and have a final maturity date of 23 December 2029.
Concurrent with closing, the subsidiary borrower entered into long-term amortising fixed-for-floating interest rate swaps, providing a weighted-average fixed base rate of 3.49%, and a total initial swapped senior loan cost of debt of 5.62%.
The 'senior' loan and subordinated financing will be delivered in two draws, the first of which closed in December 2022 and the second expected to occur in the first quarter of 2023.
KeyBanc Capital Markets and Silicon Valley Bank acted as coordinating lead arrangers for the senior loan transaction. RBC Capital Markets served as exclusive placement agent for the subordinated financing.
"These financings highlight that Sunrun's 15-year track record of strong asset performance and deep relationships across multiple capital markets provide stability and predictability, even with escalating interest rates," said Danny Abajian, Sunrun's chief financial officer.
In October, Sunrun completed what it said was a "first-of-its-kind" virtual power plant project for residential solar. A month later, the company's CEO Mary Powell made a public call for action to reduce the ongoing solar import delays into the US.