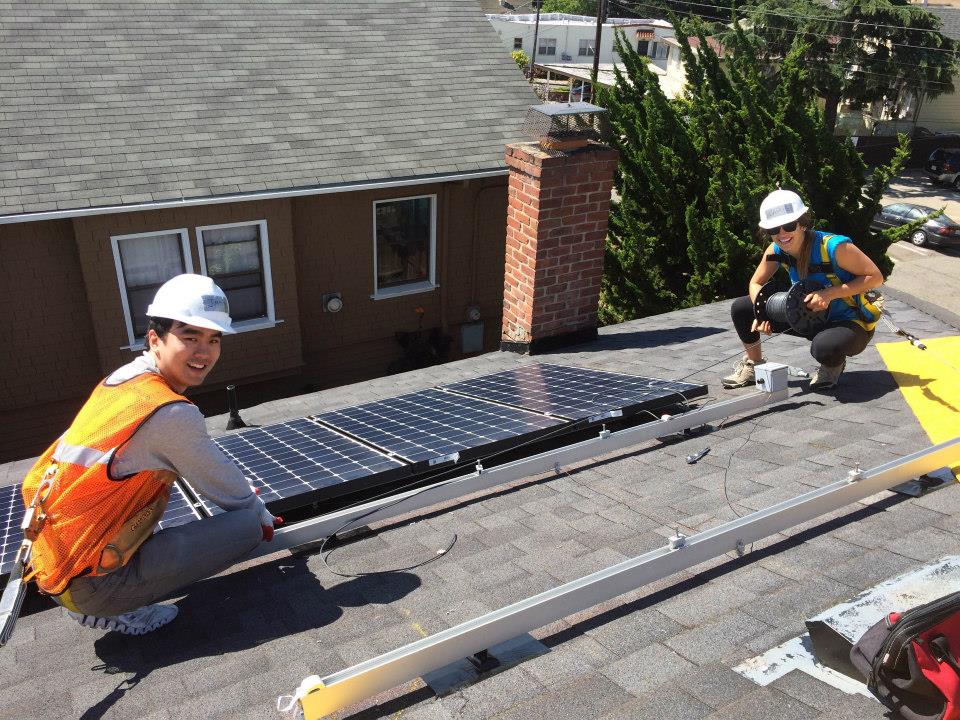 Sunrun has once more overtaken rival Tesla on the solar deployment front, achieving a hike in installations for the latest consecutive quarter running.
The San Francisco firm – which overtook Tesla in Q2 2018 as the US' top listed residential solar installer – said this week it deployed 107MW throughout Q3 2019, up from the 43MW Tesla achieved after bouncing back from its record lows of 29MW the quarter prior.
Sunrun's 107MW install figure, part of Q3 2019 results released on Tuesday, sees the firm achieve yet another deployment rise since the turn of the year. According to earlier updates, Q1 2019 and Q2 2018 roll-out rates stood at a respective 86MW and 103MW.
The momentum appears to extend to Sunrun's solar-plus-storage offering Brightbox. During an earnings call on Tuesday, co-founder and CEO Lynn Jurich said 8,000 of these home solar batteries have been installed across the nine US states they have been launched in so far.
Sunrun, Jurich said, is nearing 15% attachment rates for Brightbox sales US-wide, 30% in the case of its home state California and 60% among Bay Area customers. "Hundreds of Sunrun customers in California were able to keep the lights on during multiple recent outages," the CEO said.
Staff shortages complicate meeting rising demand
Sunrun's quarter-on-quarter deployment boost so far this year has been mirrored by a gradual rise of turnover. Having posted US$194 million in company-wide revenues for Q1 2019, the firm then went on to witness jumps to US$204 million (Q2 2019) and US$215 million (Q3 2019).
The group also appears to have reversed quarters of negative net income for its common stockholders. Where it lost US$13.86 million in Q1 2019 and US$1.293 million in Q2 2019, the firm – listed on New York's Nasdaq – is now posting a positive net income of US$28.9 million.
Sunrun now expects a 15-20% jump in orders in Q3 and into Q4. For the San Francisco firm, the flip side of rising demand is the struggle it is facing to grow a team able to meet it. The group is currently trying to fill 600-plus openings for installation and sales staff, Jurich said.
"For example, in California, our largest market, which is seeing some of the strongest growth trends, unemployment rates are at record lows and construction labor is especially tight with all the rebuilding following the fires," the co-founder explained during the earnings call.
Sunrun – which added 14,200 customers over Q3 2019 – has also been forced by staff shortages to revise downwards forecasts for near-term customer growth. However, it expects to overcome these "labor challenges" by Q1 2020, aided by its package of benefits and progression opportunities.
Hopes for 115-118MW roll-out and happy ITC ending
Despite the uphill climb to secure staff, Sunrun now expects year-long cash generation to reach US$100 million by the end of 2019. "We expect NPV [net present value] per watt in Q4 to be above [US]$1.00, and for 2019 to be near prior year levels," CFO Bob Komin said during the earnings call.
The California group also has high hopes on the deployment front for the final leg of 2019, with ambitions to reach 115-118MW in Q4 2019 installations. Should the firm hit the upper end of the bracket, it would be smashing its own record of 115MW, achieved in Q4 2018.
During the call, Sunrun co-founder and executive chair Edward Fenster said the group is optimistic the growing support for renewable investment tax credits (ITC) in Washington DC will see policymakers act to reverse their planned phase-out, scheduled over the next few years.
Politics, Fenster went on to say, could however put sticks in the wheels of the pro-ITC campaign. "Especially with the wildcard of [US president Donald Trump's potential] impeachment, handicapping the chance of passage at any specific moment in time is difficult," he noted.
As Fenster explained, Sunrun will seek to shield its operations from a potential ITC wind-down by going down the safe harbour route. "We expect to extend access to 30% tax credit for about 500MW of projects by incurring more than 5% of the cost … in 2019," the co-founder said.