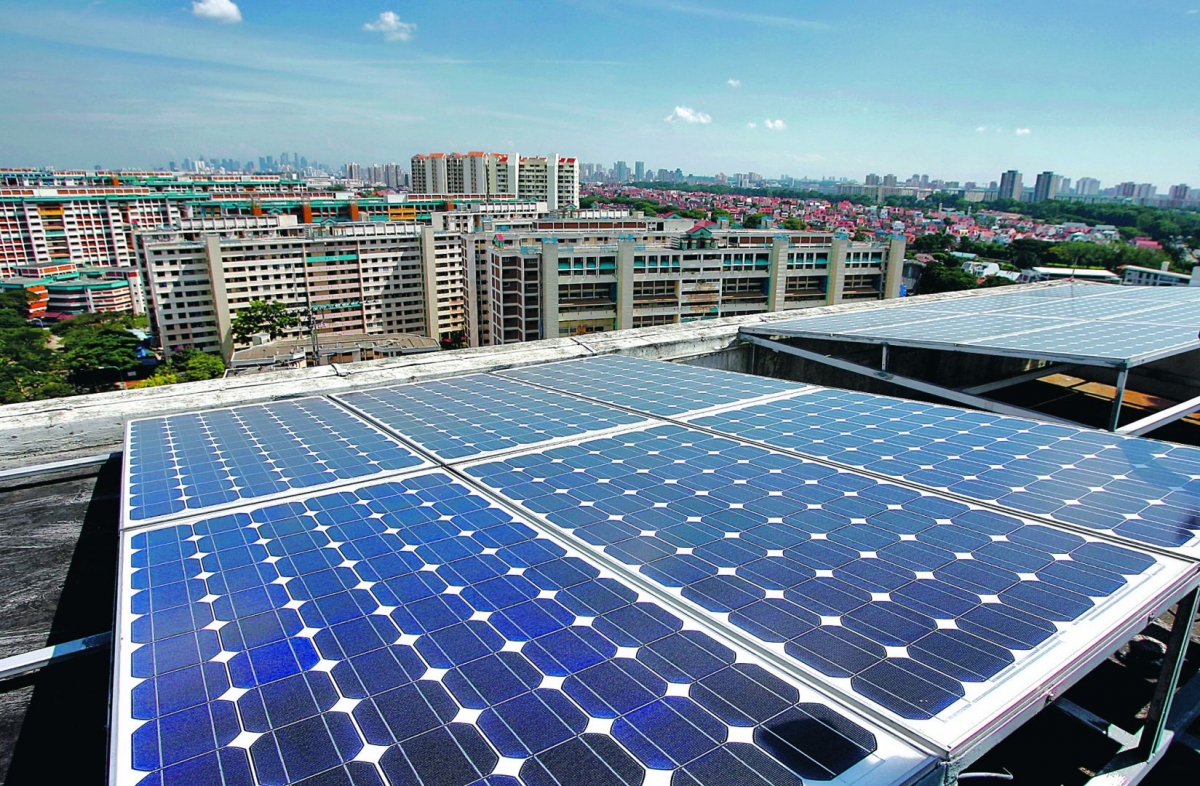 Singapore-based renewable energy firm Sunseap and info-communications and mobile network company StarHub have partnered to offer customers in the region of Jurong, Singapore, the chance to purchase solar power without having to install their own systems.
The two firms have entered Singapore's Open Electricity Market so that, starting in April, households in Jurong will be able to switch from their existing electricity supplier and use up to 100% solar energy. The initiative starts with a soft launch by the Energy Market Authority in Jurong, with plans to open up to the whole of Singapore in the second half of the year.
StarHub and Sunseap are focusing on trying to make switching supplier as easy as possible for conusmers. They will offer two services named Green Life and Green Save.
Green Life is a 100% clean energy plan where customers will receive electricity fully produced by Sunseap's solar systems at no additional cost. Electricity will be charged at the usual regulated electricity tariff.
Under the Green Save plan, customers will receive 5% clean energy and enjoy 20% discount off the regulated tariff.

Out of the profits from the business in its first three years, StarHub will give 5% to its StarHub Clean Energy Fund, which will be used to drive environmental conservation initiatives including clean energy and efficiencies.
Howie Lau, chief marketing officer, StarHub, said: "Working together with Sunseap, we are excited to offer households a compelling way to live a lower carbon footprint lifestyle using the Sun's energy. Leveraging each other's expertise, we will bundle essential services from mobile, pay TV, broadband and electricity in attractive packages for customers, who are becoming more environmentally-aware. Clean energy has been gaining ground in Singapore and we hope to further energise this green movement with the launch of our StarHub Clean Energy Fund."
Frank Phuan, co-founder and chief executive, Sunseap Group, said: "This will make it easy for both existing and potential StarHub customers to switch to solar energy without any break in their regular electricity service."