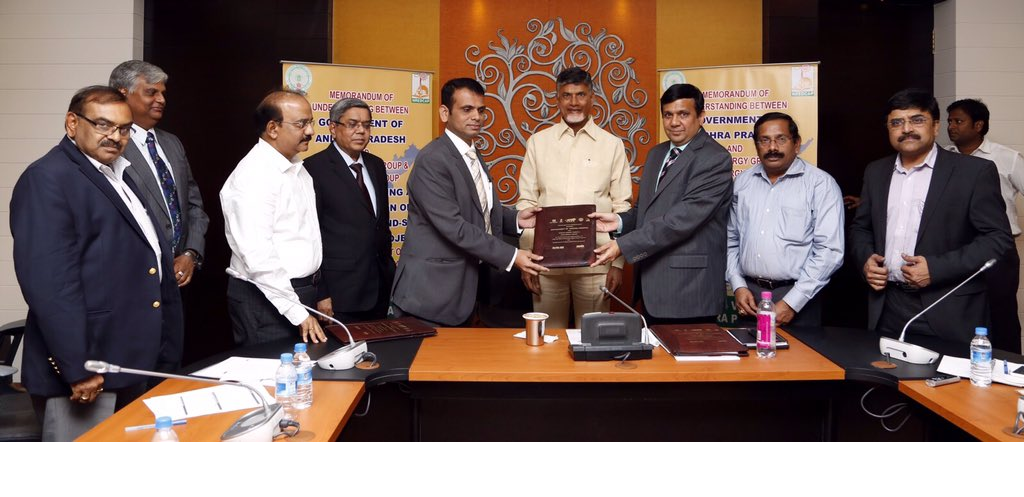 India-based renewable energy firms Suzlon Energy and Axis Energy Group have signed a provisional agreement with the Indian state of Andhra Pradesh to develop up to 4GW of solar, wind and hybrid renewable energy projects.
The projects will be set up in the Anantapur and Nellore districts over the next five years.
Andhra Pradesh chief minister N. Chandrababu Naidu said the projects will create 8,000 jobs in the state as well as 25,000 indirect jobs.
A Suzlon spokeswoman confirmed the memorandum of understanding but was unable to provide detail on what proportion of the 4GW will be in solar.
In November, Trina Solar, part of PV Tech's 'silicon module super league', signed a provisional agreement to build a new PV manufacturing plant in Andhra Pradesh. Naidu revealed that the deal would be worth INR2,800 crore (US$422 million) and employ some 3,500 workers.
Also in November, renewable energy firm SunEdison won 500MW of solar capacity in a solar park under the National Solar Mission (NSM) auction in the state, quoting a record low tariff of INR 4.63/kWh (US$0.071).