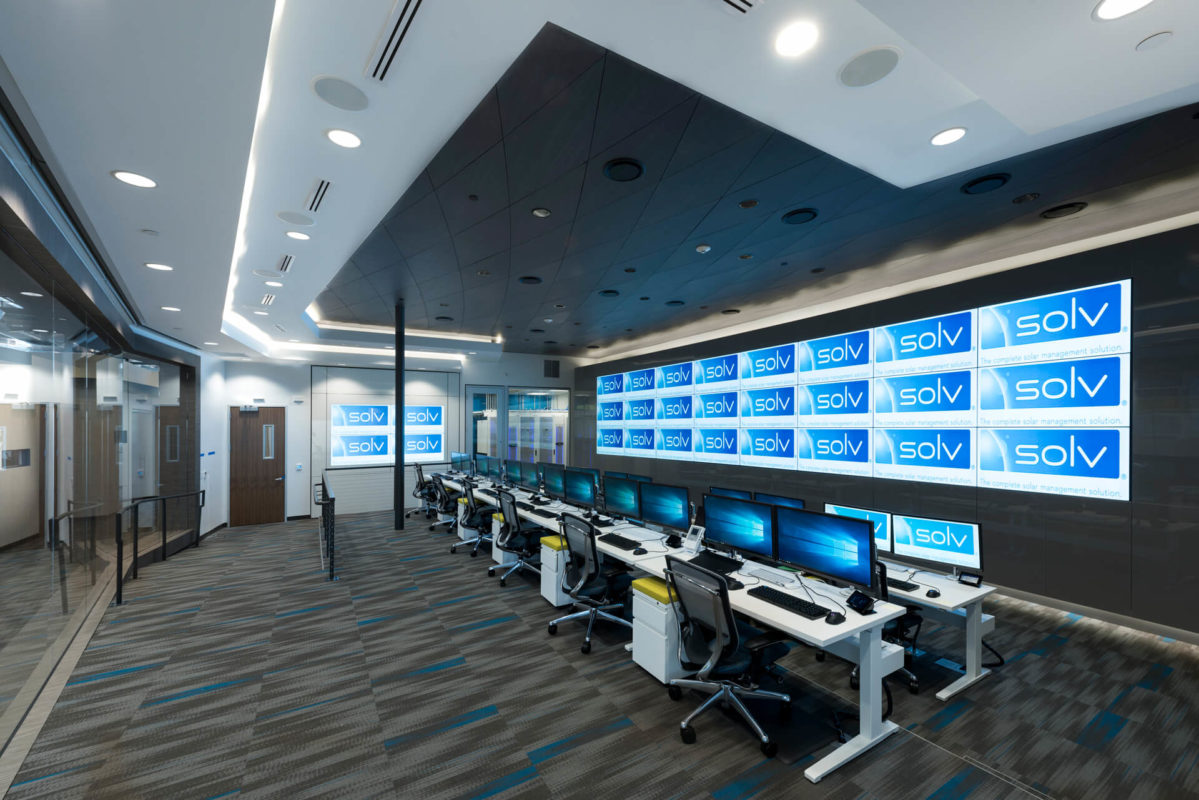 SOLV, an O&M Swinerton Renewable Energy Company, has completed its new Operations and Control Centre (OCC) in San Diego, California.
Construction of the 7,000 square foot facility began in December 2016 and has served as the home office for the SOLV team since 1 May 2017. It is located adjacent to Swinerton's San Diego office. SOLV will continue its North American solar operations from its new base, and see the move as a springboard into other renewable energy resources including wind, geothermal and energy storage.
Inside the OCC, the SOLV team of around 25-30 will operate and monitor renewable projects across the country viewable on 24 connected screens. The company expects to begin providing monitoring services from the new OCC in late May.
"SOLV's 24/7 OCC will support the timely communication of alerts and follow-up between the on-site technician, client, utilities or ISO's and other reliability entities to monitor and optimize a site's availability to produce power and maximize revenues," said Reegan Moen, business development manager for SOLV. "We are proud to offer added value of around-the-clock service to both current and future clients."