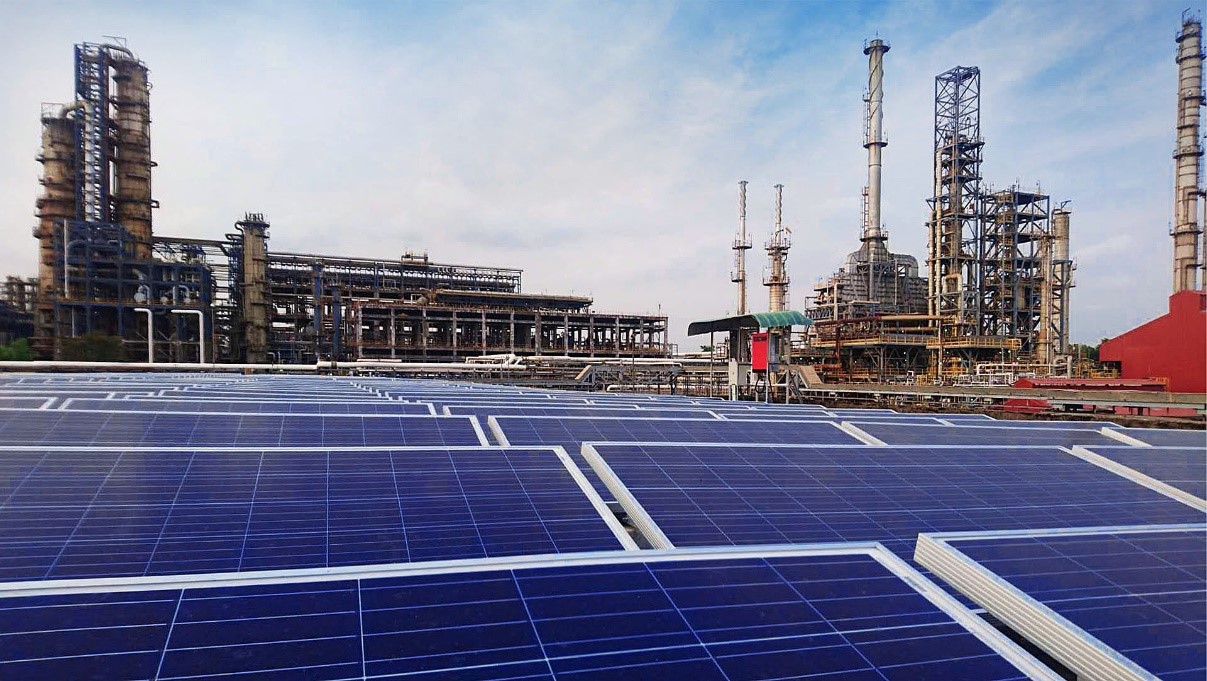 Tata Power has built a 6MW rooftop solar project across 34 rooftops of an oil refinery site of Mangalore Refinery and Petrochemicals Limited, which is based in the south Indian state of Karnataka.
Tata Power chose 95 string inverters for the project from PV inverter manufacturer Goodwe, which has an Indian office in Mumbai. The GoodWe MT Series inverters (50-70kW), which are aimed at the C&I solar market, have 30% DC input oversizing and a continuous maximum AC output power overload of 15% for use on large-scale commercial rooftops and ground-mount solar PV plants.
"These solar plants generate more than 24,000 units per day amounting to more than 8.8 million units per annum," according to the refinery site owner.
"We are delighted to be awarded with a number of megawatt solar rooftops in India," said Goodwe CEO Huang Min. "We will continue to focus on increasing our presence in terms of development and construction activities in India with excellent quality and service."
Indian Oil Corporation and Oil India have previously announced in 2016 that they planned to set up a 1GW solar energy plant in the state of Madhya Pradesh in order to power their oil refineries.