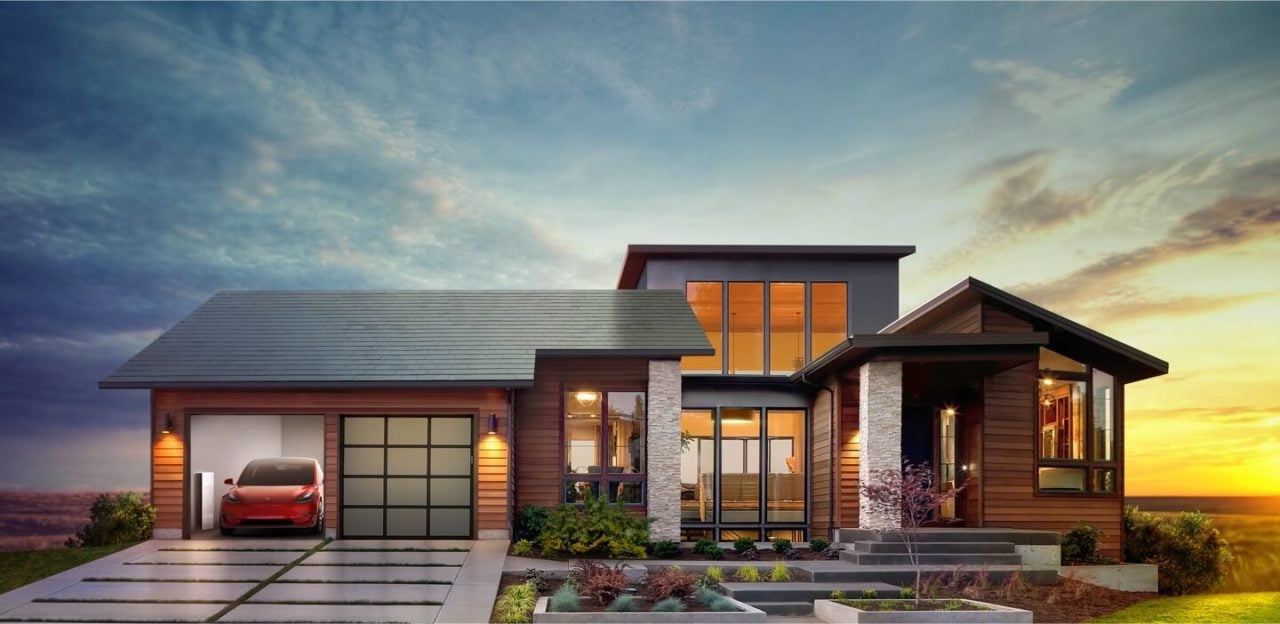 Tesla's energy generation and storage business revenue declined further in the first quarter of 2019, with solar rooftop deployments hitting a new low of 47MW, a 36% quarter-on-quarter decline. In response, Tesla will be offering new customers in the US a US$99 upfront deposit before installing a solar system.
Tesla reported first quarter 2019 energy generation and storage business revenue of US$324.6 million, down 13% quarter-on-quarter, driven by lower solar deployments, partially offset by a 2% increase in energy storage deployments to 229MWh.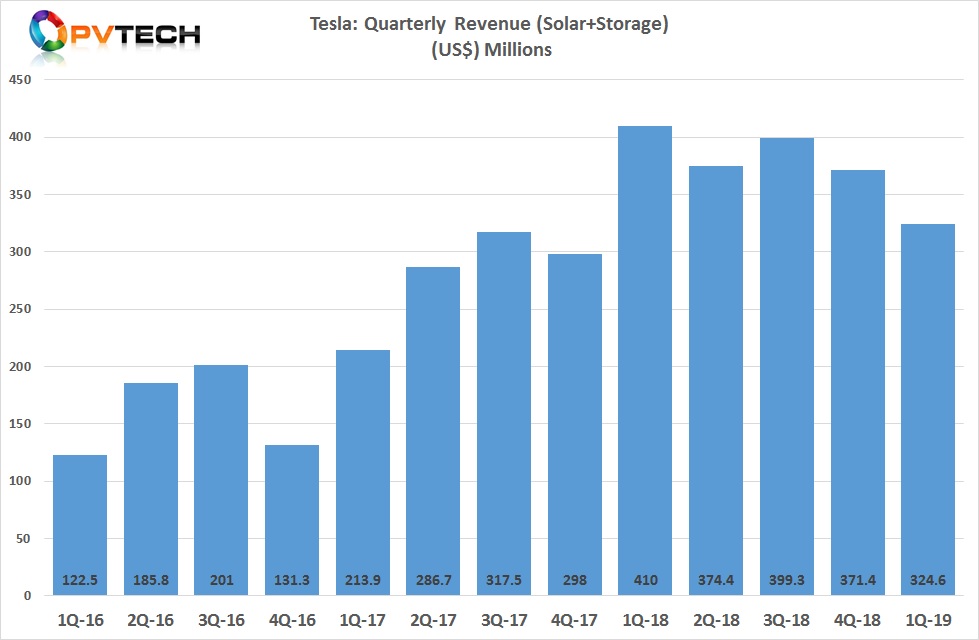 Energy storage deployments have been constrained by Gigafactory 1 battery cell production constraints and capacity allocation back to electric vehicles (EVs).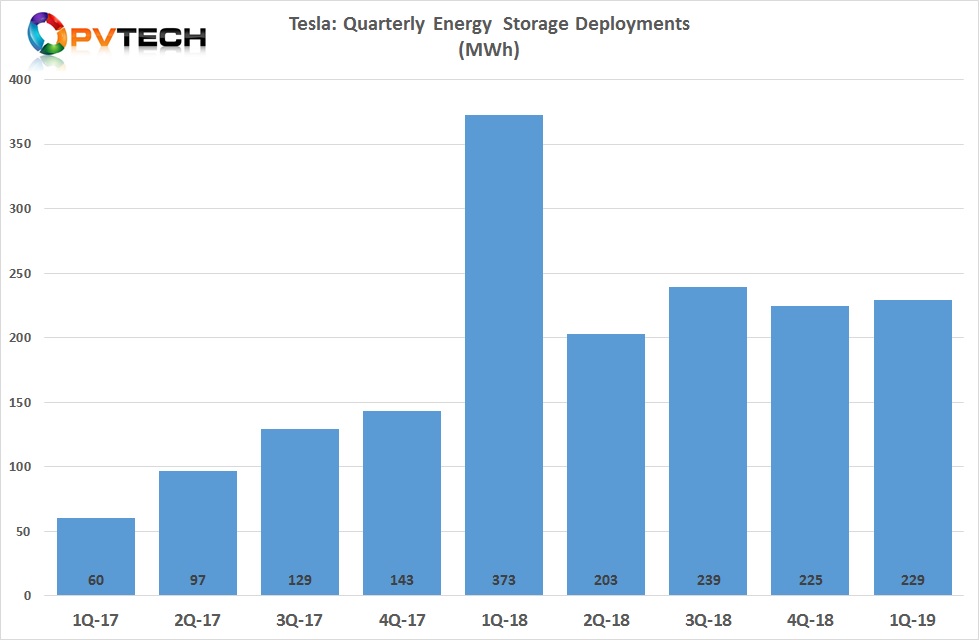 The combined results was a decline in GAAP gross margin to only 2.4%, compared to 11.5% in the previous quarter when solar deployments were 73MW and energy storage deployments stood at 225MWh.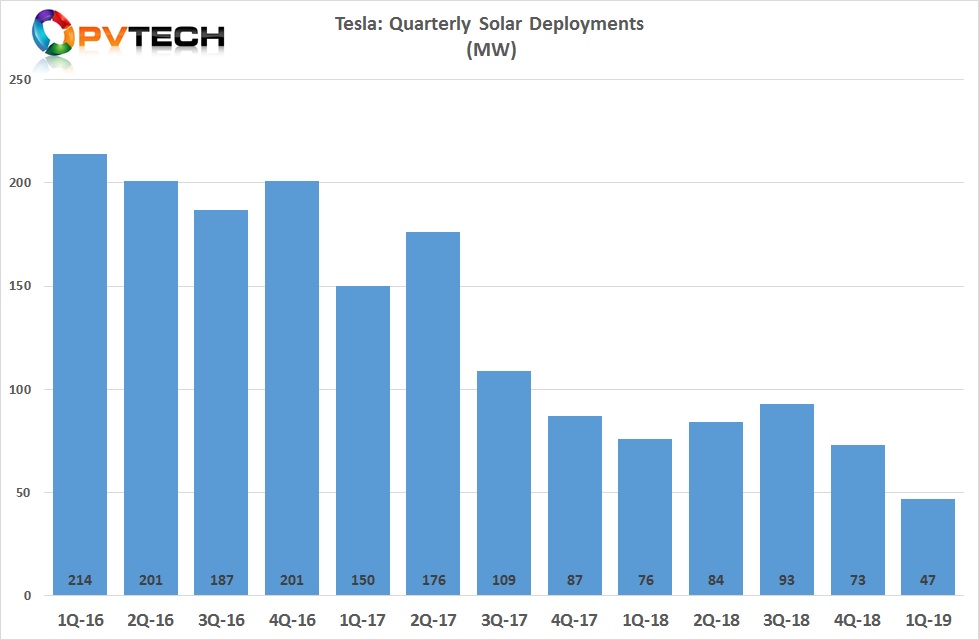 Despite sequential revenue declines, Tesla said that its energy generation and storage business revenue should increase significantly in 2019, without providing further details.
The optimism for a reversal was put down to an unspecified pipeline of orders for commercial storage and an expected growth in retrofit solar deployments in the second half of 2019, potentially due to the US$99 upfront deposit offer for the US residential market.
However, Elon Musk, chief executive officer said in the earnings call that energy storage deployments could be 300% higher than in 2018.
Energy storage production allocation constraints would ease but the company would also source battery cells from a number of unspecified third-party manufacturers, instead of relying solely on its partnership with Panasonic at Gigafactory 1.
The company claimed that some Gigafactory 1 battery cell production has been routed back to the energy storage business, enabling production to be roughly 30% higher than in the previous quarter.
However, in the earnings call, Elon Musk, chief executive officer said; Last year, in order to have enough cells for Model 3, we actually had to convert all of the lines of the Gigafactory [1] to produce cells just for Model 3 as opposed to Powerpack. So we are essentially scrounging cells from all around the world to continue some level of production on the Powerpack. This year, we think that we will be able to allocate at least maybe 5% to 10% of cell outputs like current."
Third generation Tesla roof tile
Musk also highlighted that Tesla was on its third major iteration of its roof tile product, which was undergoing accelerated aging product tests to ensure performance and product warranty periods can be verified for 20 to 25 years.
As a result of the accelerated tests, Musk said the company was looking forward to scaling up production of the tile system "significantly through the balance of this year and next."
PV Tech had previously highlighted a series of delays in the production roll-out of the roof tiles.
In its third quarter 2018 business remarks, Tesla had said that its volume production ramp of the tiles at Gigafactory 2 would occur in the "first half of 2019", compared to the previous quarter guidance that the ramp would happen "near the end of 2018".