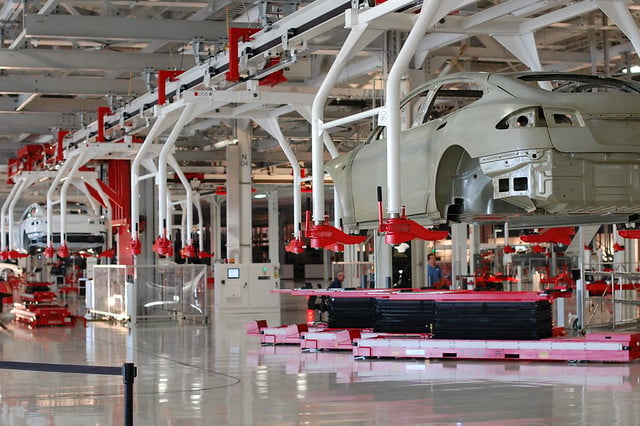 Tesla has come under fire for its employment practices once more, with reports of discrimination complaints laying bare worries over profitability at the firm's very top.
An investigation by a local affiliate of CBS News, reported by Quartz, Business Insider and other US outlets, revealed that six former employees of the company's upstate New York solar cell and module factory have filed racism and discrimination complaints with the US Equal Employment Opportunity Commission (EEOC) and the state's Division of Human Rights.
According to the News 4 Buffalo report, the employees, who are black and Hispanic and were fired in January, have alleged that racial epithets and slurs were used on the factory floor and that less-qualified white colleagues were prioritised for promotions. They say that 80% of the 47 workers fired in January were minorities.
An exchange between Tesla CEO Elon Musk and one former employee included in the report laid bare the former's purported concerns over the carmaker's business.
Responding directly via email to the concerns of a fired worker in early February, Musk allegedly wrote: "I wish I could spend time on the Buffalo factory, but Tesla must get cars to Europe and China and address critical service overload in the US or there will be no Tesla," according to News 4 reporter Dan Tevlock on Twitter.
Musk is alleged to have written in a subsequent email: "We have a huge struggle right now to avoid being a money-losing company (aka not dead), but I'm hoping to visit Buffalo next quarter."
The racism allegations come just a month after a federal administrative judge found that Tesla violated labour law on 12 different occasions when it tried to stop workers at its Fremont plant from unionising. And in 2018, workers at Fremont reported racial slurs, racist drawings, threats, and a lack of promotions given to African-Americans to the New York Times.
Contacted by PV Tech this week, Tesla had yet to respond at the time of publication.
NY State reported to write down factory by US$884m
Tesla has owned the 'Gigafactory 2' factory in Buffalo since it purchased SolarCity – the manufacturing outfit owned by Tesla CEO Elon Musk's first cousins Peter and Lyndon Rive – for US$2.6 billion in 2016.
The factory was heavily subsidised by New York Governor Andrew Cuomo as part of a plan to jump-start the economy of upstate New York in 2013. The state invested US$959 million to bankroll construction but also equipment costs.
The deal allows Tesla to pay US$1 a year for 10 years to lease the plant but requires the carmaker to, in return, spend US$5 billion on operating expenses and capital in the state and bring 5,000 jobs. It also committed to employ 1,460 people by April 2020 or face penalties of US$41.2 million.
On November 7, CNET reported that Tesla and factory partner Panasonic employ 730 full-time staff and 43 contractors.
In early November, the Wall Street Journal reported that the state had written down the value of the factory by US$884 million.
According to an old page on the Tesla website, the Buffalo facility spans 1.2 million square feet, employs nearly 800 people, and produces items for Tesla's solar panel, Solar Roof and Powerwall home battery lines. It started production in 2017 and operations and production "continue to ramp."