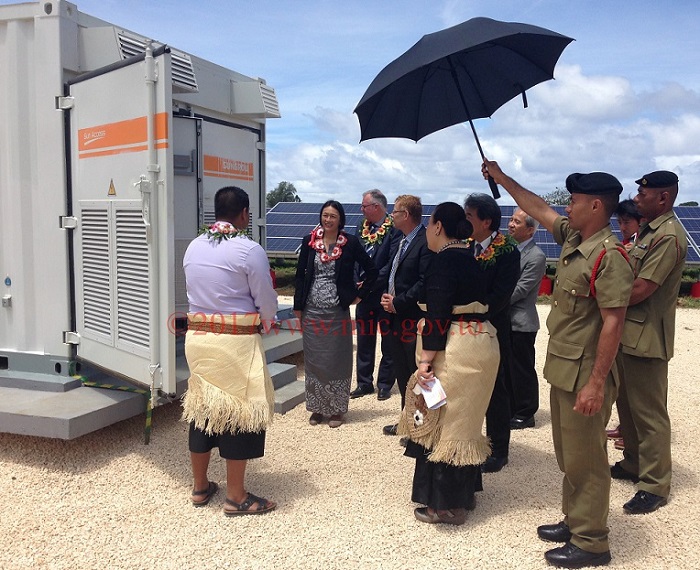 King Tupou VI of Tonga has officially commissioned the largest PV installation ever developed within the country.
Developed over 2.5 hectares of land and featuring 7,440 solar panels, the Matatoa Solar Farm — built and operated by Zhuhai Singyes Green Building Technology — is expected to produce over 2,828,840kWh of electricity over its first year of operation.
Hon Poasi Tei, Minister of Public Enterprises and MEIDECC, said: "The plant should save Tonga 680,000 litres of diesel over the first year and displaces 1,600 tons of carbon dioxide not being emitted to the atmosphere. The solar plant alone is expected to add another 5% towards the nation's renewable energy target."
The PV project was developed at a cost of US$4.4 million, while energy generated at the plant will be sold to local utility Tonga Power.
Back in September 2016, Tonga Power signed a 25-year PPA with Zhuhai Singyes Green Building Technology for the project.