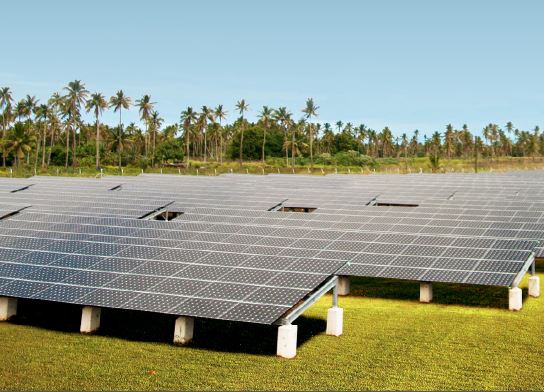 Auckland-based developer Sunergise has bagged a 25-year PPA for a 6MW PV project it will build in the Polynesian kingdom of Tonga.
The facility planned on Tongatapu island, to be built through a public-private partnership (PPP), has been described as the second largest PV project in the Pacific and the largest across the ocean's southern reaches.
With entry into operations slated for April 2020, the plant will be split across three sites and generate 10GWh, to be sold to state-owned utility Tonga Power Limited (TPL).
"This solar plant will form an integral part of TPL's Renewable Energy Program," said Tongan Public Enterprises minister Saia Ma'u Piukala after the PPA signing ceremony at the kingdom's capital Nuku'alofa. The project, he explained, will provide Tonga with 15% of its estimated power demand by 2020.
The PV project is one of a string TPL is developing across Tonga, a climate-vulnerable archipelago nation working towards a 50% renewable power target by 2020 with support of development institutions. To date, the utility has helped deliver the Maama Mai and Mata 'o e La'a projects (each 1MW), among others.
The Asian Development Bank (ADB) recently pledged a US$12.2 million grant to the Tonga Renewable Energy Project, and will be managing funds the Green Climate Fund (US$29.9 million) and Australia's government (US$2.5 million) have committed to the programme.
With the 6MW plant, ADB's contribution was to help arrange the tender process that saw Sunergise chosen as the developer. "[The tender] resulted in a very competitive feed-in tariff for TPL, and establishes a benchmark for future power generation PPP transactions across the region," said Masayuki Tachiiri, a director at ADB's South Pacific subregional office.
A 2.8MW PV project was also commissioned in Tonga in 2017.