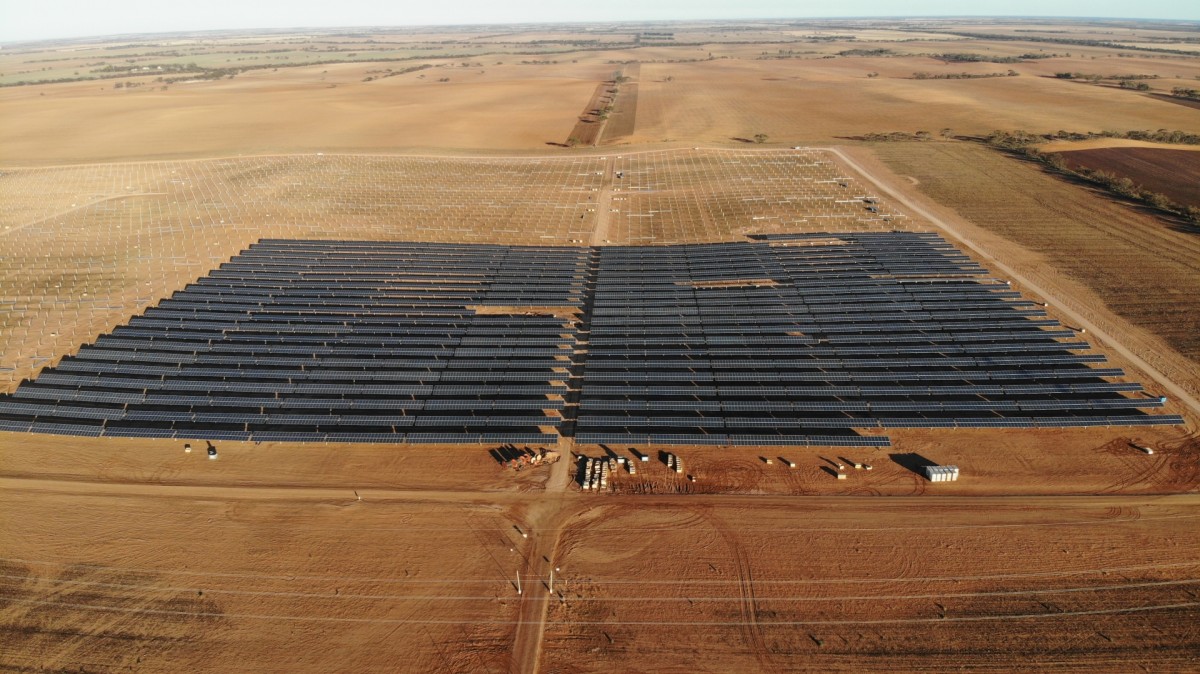 Total Eren and New Energy Solar have both hit milestones for major PV projects in Australia, with the former hitting financial close for a plant in the Victoria state.
The 256.5MW first phase of Total Eren's Kiamal scheme will be backed with US$175 million in debt funding from Australian bank ANZ, as well as Dutch and French counterparts ING and Natixis.
The work of EPC Biosar, the project is being described as Victoria's largest solar plant to date. Construction, set to add some 718,000 PV panels and single-axis trackers, should conclude later this year.
Kiamal's first phase will also be backed by Australia's state-owned green bank CEFC, which recently bought a US$35 million minority stake. It is backed by four PPAs – including with food giant Mars – and large-scale generation certificates with energy trader Origin Energy.
According to Total Eren, the 256.5MW frontrunner will be followed by a 213.5MW Kiamal second stage. Commercial options are being "explored" for a separate 270MW energy storage element, the firm explained.
All systems go for PV-powered Sydney trains
Across state lines, in Australia's New South Wales, a 110.9MW PV plant has initiated supply to state capital Sydney.
The installation, a project by New Energy Solar, is located a four-hour drive northwest of Sydney but will help power trains at the 4.7-million-inhabitant city under a 15-year PPA with Sydney Metro.
New Energy Solar acquired the Beryl project last year from First Solar Australia, which will continue to oversee O&M going forward.
The plant, New Energy Solar CEO John Martin said in a statement, reached commercial operations "on time and on budget" despite the 2.5MW capacity increase agreed this February.
Equipped with LONGi modules, Beryl was switched on as a separate New Energy Solar project – 199.6 MWDC Mount Signal 2 – remains under construction, with plans to hit commercial launch before the end of 2019.