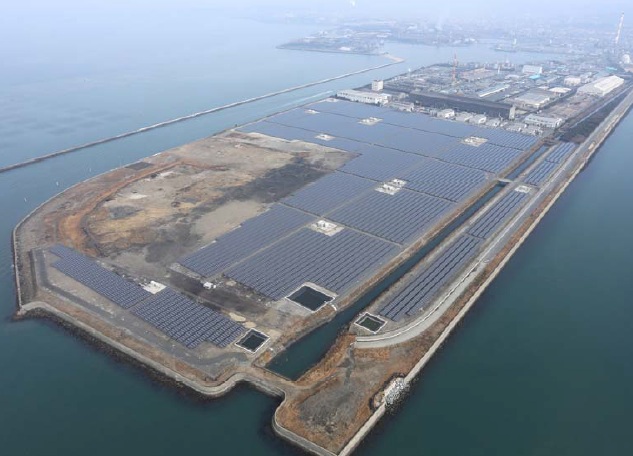 Toyota Tsusho Corporation has announced an 85% stake purchase in SB Energy, the Japanese solar developer subsidiary of SoftBank Group.
The deal will see SB Energy become a subsidiary of Toyota Tsusho, the trading arm of the Toyota Group, with SoftBank retaining a 15% stock ownership ratio. The two companies will also pursue collaboration across their renewable energy businesses, with a view to achieving carbon neutrality.
Toyota Tsusho has outlined its plans to achieve carbon neutrality by 2050, as well as reducing its emissions by 50% by 2030 compared with its 2019 levels.
Ichiro Kashitani, president & CEO of Toyota Tsusho said: "I am confident that SB Energy's expertise in advanced efforts will provide us the opportunity to further promote our Carbon Neutrality efforts in an unparalleled way. The Toyota Tsusho Group will continue to contribute to the realization of a decarbonized society to pass on a better global environment to the future generations."
Since its creation in 2011 in response to the Great East Japanese Earthquake, SB Energy has deployed 667MWp of solar PV across the country. It also has significant operational portfolios in the US and India, though these are operated by separate entities and will not be impacted by this deal. With its acquisition, Toyota Tsusho will become one Japan's largest power generators – it already operates around 3.7GW of renewable energy assets through its subsidiary Eurus Energy.
"The Great East Japan Earthquake has driven us to establish SB Energy to build a model case for the promotion of renewable energy and also contribute to an increase in the volume of renewable energy," said Masayoshi Son, director & chairman of SB Energy.
"We are delighted to work with Toyota Tsusho, a leading company in the industry, to take the promotion of renewable energy to the next level toward further growth in the future."