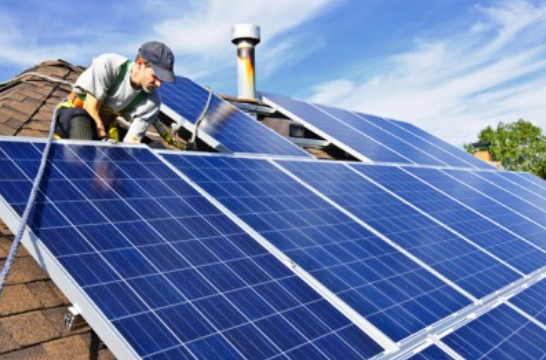 Dallas-based renewable energy company Tri Global Energy, which has a 6GW portfolio of utility-scale wind projects, has formed a new solar energy business unit named TGE Solar, and acquired California-based rooftop solar provider K12Solar.
TGE Solar develops, finances, engineers, constructs and operates solar projects for utilities, large corporations, schools and churches, municipalities and residences.
K12Solar, provides energy efficiency assessments and solar projects to non-profits and communities. It does this through its proprietary financing vehicle under the Property Assessed Clean Energy (PACE) programme, a mechanism for financing energy efficiency and renewable energy improvements on private property.
Under the PACE programme, K12Solar allows customers to buy solar energy in monthly bills at a lower cost than from standard utilities.
John Billingsley, Tri Global Energy chairman and chief executive, said: "The acquisition reflects our commitment to fully develop a portfolio of renewable energy resources and is the first for the company's new TGE Solar division."
He added: "K12Solar's portfolio will add a growing, high-quality, long-term and contracted solar asset base to Tri Global Energy, strengthening our renewable power platform and reinforcing our commitment to clean energy. It is a logical next step in our expansion in renewable power."
TGE Solar's acquisition of K12Solar brings 20 employees to the company. Meanwhile Miguel de Anquin, K12Solar founder and chief executive, will become TGE Solar president.
De Anquin said: "K12Solar's experienced management team has been involved with solar projects that have generated over US$300 million in solar project revenues. Being part of Tri Global Energy will enable us to accelerate our growth."