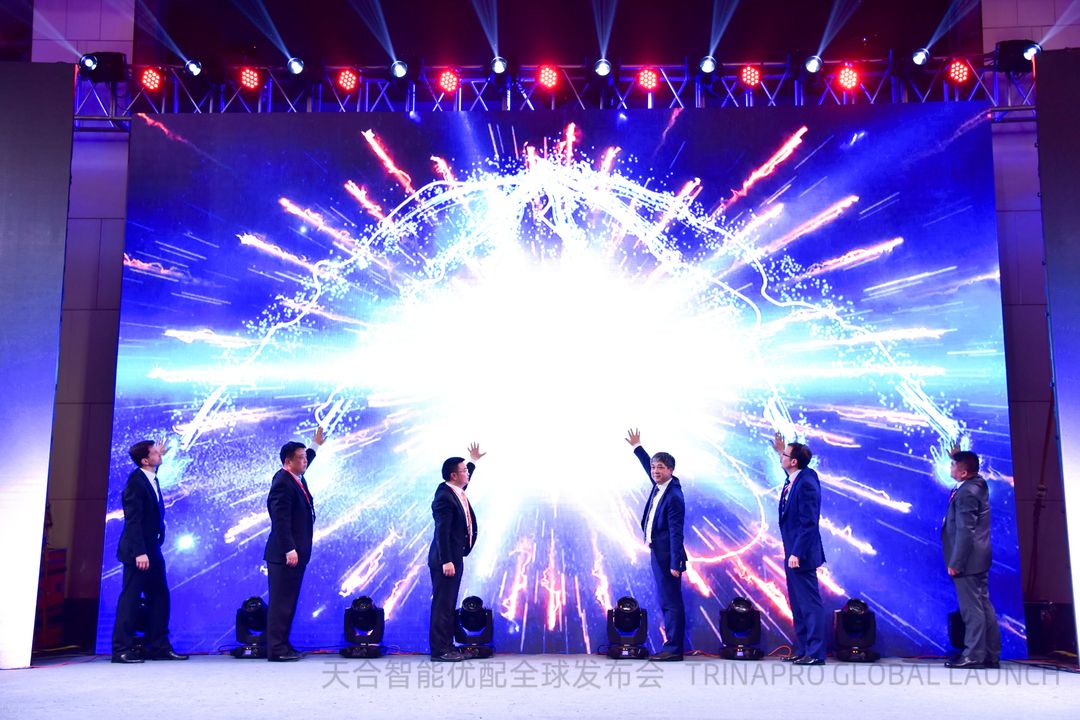 Trina Solar has raised the curtain on an integrated utility PV system from modules through to O&M services.
Trina Pro, will use tailored trackers and inverters from selected partners and its own EPC and O&M delivery.
Speaking to PV Tech at the launch event in Changzhou, doubling as its 20th anniversary celebration, Trina said it would improve the company's margins and longer term revenues.
"The logic for Trina is to combine the products to reduce the OPEX cost," said Yin Rongfang, president of global sales and president of its overseas commercial and residential solutions, Trina Solar.
"The next question was how can we combine these products to maximise the efficiency and utilisation of the system? For example, the developer or EPC might select an inverter for a project that is not 100% the best choice for the system. We have looked for trackers and inverters that work with our modules. How can each link best, how can they communicate together," added Rongfang.
Part of this process has been the establishment of engineering teams from within Trina and key partners including Sungrow and Huawei. Power China will be the EPC partner.
A TrinaPro floating system will also be available.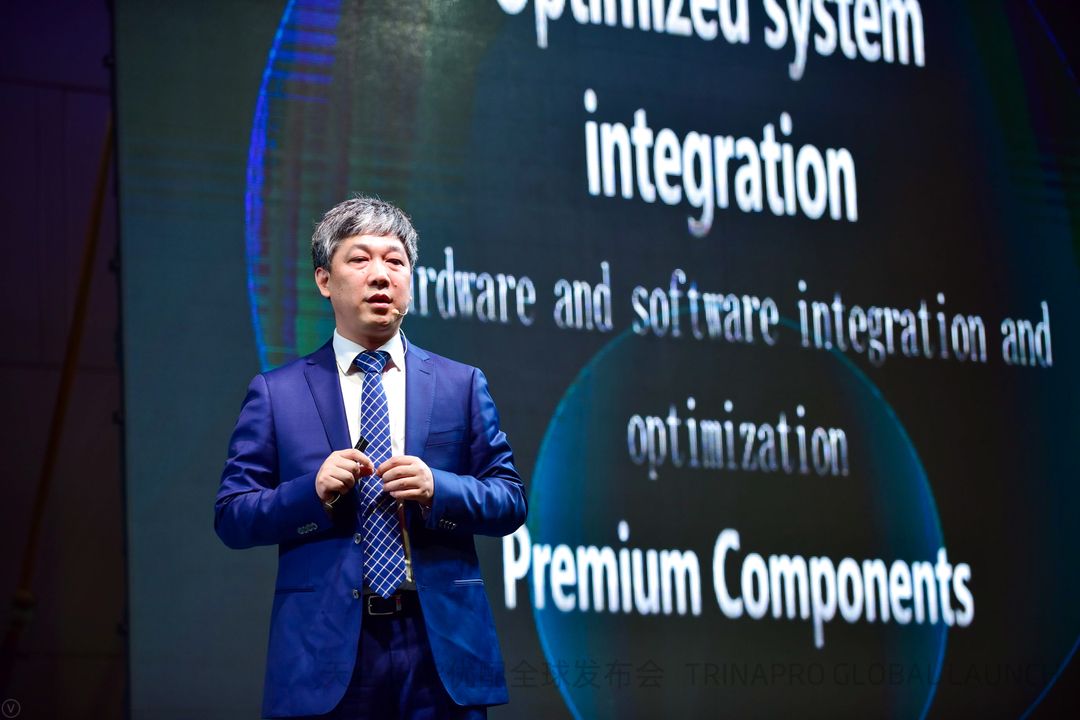 The company is hoping the TrinaPro platform can reverse the trend of shrinking margins for module-only sales. It also provides ongoing revenue through the O&M work. A further announcement on Trina's in-house O&M activities is expected on Thursday.
The standardised system, which has been in development for two years, will also enable the company to hone its bifacial solar offering. Rongfang explained that representing the value of the gains from the rear side of the panels can make financial modelling more difficult. With a uniform system design, some of the variables can be reduced.
This bolsters the reliability of financial modelling of these plants, which in turn offers more certainty to investors and avoids interest rates being set higher than necessary.
"Identifying the upside is tricky. We already have a lot of [bifacial] projects installed and we have collected a lot of data based on the land and the environment of those projects. We now have a database of the expected range of gains based on each environment," he said adding that he was not in favour of altering the ground beneath bifacial projects.
"Over time we can build a reliable financial model. The tracker is key and we are working with a European partner that has the right product and a lot of data to support that. Last year we targeted 500MW and globally, I expect us to be the largest."