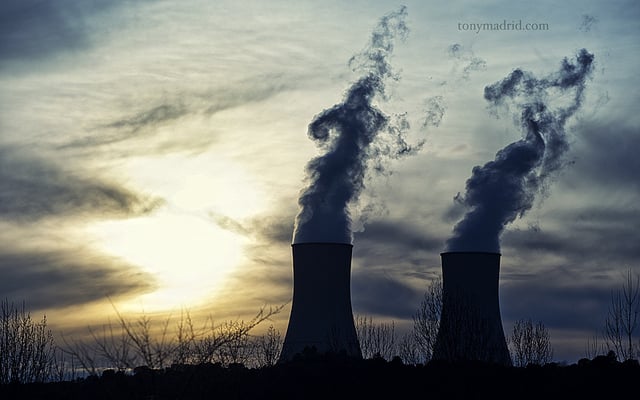 The latest draft of the Trump administration's 2018 federal budget calls for cuts to clean energy and environmental-related departments, while providing a boost to nuclear power.
From the campaign trail, Trump had pledged to get rid of "burdensome regulations" and the draft budget reflects that in light of the president's views on clean energy and climate action.
The leaked Department of Energy budget cuts aptly foreshadowed what the administration had in store for the nation's clean energy, and science-focused departments.
The budget features an overall cut to the Department of Energy (DOE), but an 11.4% financial boost to its nuclear weapons budget. All other DOE energy programmes such as the SunShot Initiative, will get an 18% budget cut. This would reduce funding for the Department's science and research limb – affecting pioneering clean energy research labs such as the National Renewable Energy Laboratory (NREL).

"We were disappointed to see the administration's proposal to slash programmes that promote American-made clean energy," said Abigail Ross Hopper, president and CEO of the Solar Energy Industries Association (SEIA), in a statement. "Clean energy research programmes have been priorities of both Republican and Democratic administrations and Congresses and the investments have paid off many times over.
"Renewable energy innovations in rapidly commercializing technologies ranging from inverters, to storage, to advanced infrastructure have vast promise for American industry, as solar energy becomes an increasingly large part of our nation's energy portfolio."
The EPA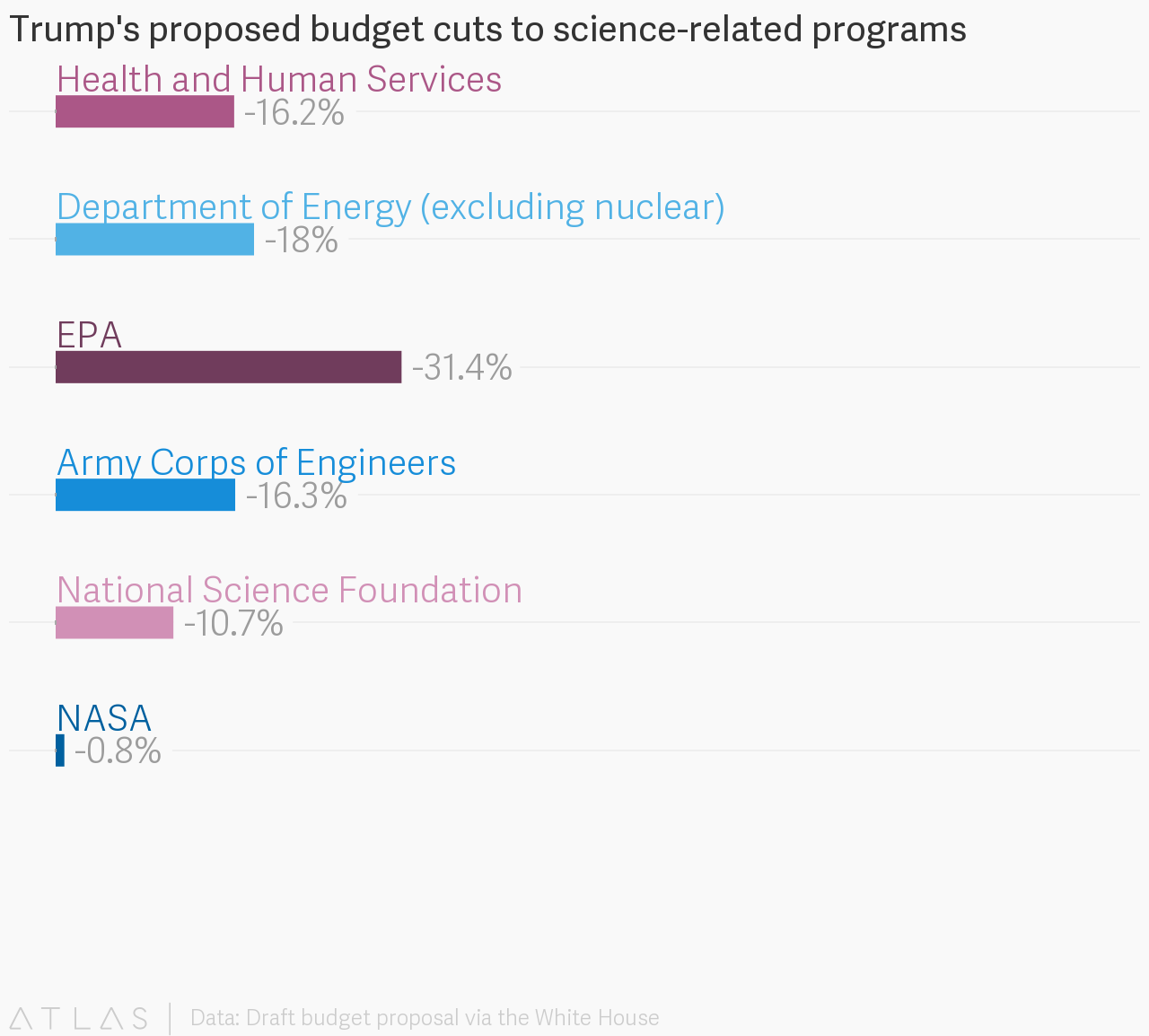 Similarly, the Environmental Protection Agency (EPA) is destined for cuts under the budget proposal – actually the hardest hit department with a 31.6% decrease on its current budget – stripping it of US$2.7 billion.
The EPA is principally responsible for environmental spending and climate action initiatives – both of which have been a prime target for Trump even before he took residence in Office.
"I will also cancel all wasteful climate change spending from Obama-Clinton, including all global warming payments to the United Nations," said Donald Trump during a pre-election stump in Michigan on 31 October last year. "These steps will save US$100 billion over eight years, and this money will be used to help rebuild the vital infrastructure, including water systems, in America's inner cities."
The EPA was created in fact to protect the environment and US water and air standards by enforcing regulations passed by Congress for subsequent state compliance. Its most notable work is the Clean Power Plan that was designed to lower greenhouse gas (GHG) emissions by up to 32% on 2005 levels by 2030. The initiative has been stalled by the Supreme Court since February 2016, with Trump securing a freezing order on litigation at the start of this month.
The percentage cuts featured in the administration's 'March skinny budget' remain unchanged; signalling that the administration was not dissuaded by pressures asserted from Democrats and environmental lobbyists who called for the government to protect environment and clean energy funding.
However, when the March proposal went to Congress, it did not approve the cuts. Regardless, Trump marches on with the same cuts outlined in this latest proposal. The overall budget is still subject to final approval from Congress; of which many Democratic members have already indicated a strong dissent on social media.
It's the @EPA's responsibility to keep our air, land and water clean- not enrich friends of #Trump admin.
https://t.co/CvNw6zZin5

— Rep. Frank Pallone (@FrankPallone) 21 May 2017
The EPA cuts alone would close 50 agency programmes and eliminate 3,200 agency jobs.
If enacted, the budget would fulfil a key campaign pledge from Trump, who has voiced his disdain for the "unnecessary" environmental and renewable energy regulations implemented by the previous administration.