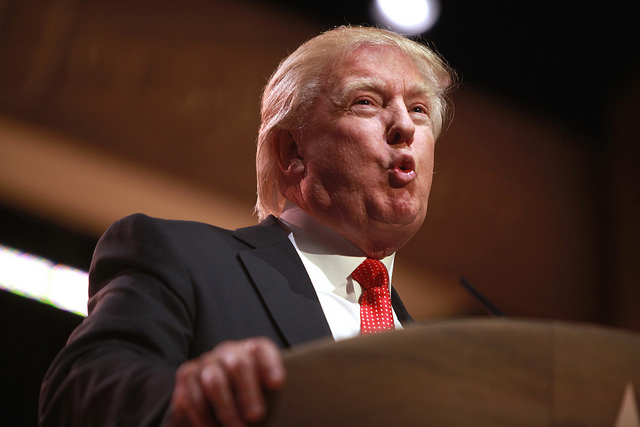 The leaders of the UK's top political parties have condemned Donald Trump's decision to pull the United States out of the Paris climate change agreement, with some branding the decision "appalling".
During Wednesday night's televised election debate, leaders and representatives from the country's seven leading parties were asked for their response to reports that the president was to exit the global agreement to limit climate change to 2 degrees Celsius.
Amber Rudd, standing in for prime minister Theresa May who opted not to attend the debate, served as energy secretary when the Paris agreement was made and expressed her disappointment in the decision.
"I am disappointed. I led the UK delegation to get that international agreement of 180 different countries pledging to that reduction and it is disappointing that the Americans are pulling out," the home secretary said.
"But I hope we can use our relationship with president Trump and our close relationship with the US to try and influence and try to make sure that they nevertheless take the right steps."
Jeremy Corbyn, leader of the Labour party, agreed and said: "We should absolutely adhere to the Paris Climate Change agreement and we should urge the American people to press their government, their senate and their house and their president to adhere to it as well."
However Angus Robertson, representing the Scottish National Party as its leader in Westminster, said: "I'm more than disappointed, I'm appalled that president Trump has walked away from a global approach to one of the biggest challenges we face at home and abroad. He's walked away from having a multi-lateral approach, working with other countries to deal with serious problems."
He added that May had been unable to influence Trump not to take "this disastrous step" when she visited the president in January and questioned her commitment to climate change action.
Leanne Wood, leader of the party for Wales Plaid Cymru, said the decision was tantamount to "terrible leadership on behalf of Donald Trump" but added that it was to be expected.
"It's no surprise either, he was very clear in his election campaign what it was he would be about in terms of climate change and he is sticking to his line. But he is wrong, and the world needs to tell him he is wrong," she said.
However Paul Nuttall, leader of the right-wing UKIP and successor to Nigel Farage, said Trump was "putting America first" by attempting to "protect the American economy" and Rust Belt jobs.
However Caroline Lucas, co-leader of the Green Party, said that the decision would prove to be a poor economic choice as "the economics behind renewables is already such that we know that renewables are going to be cheaper than the fossil fuels that they already replace".