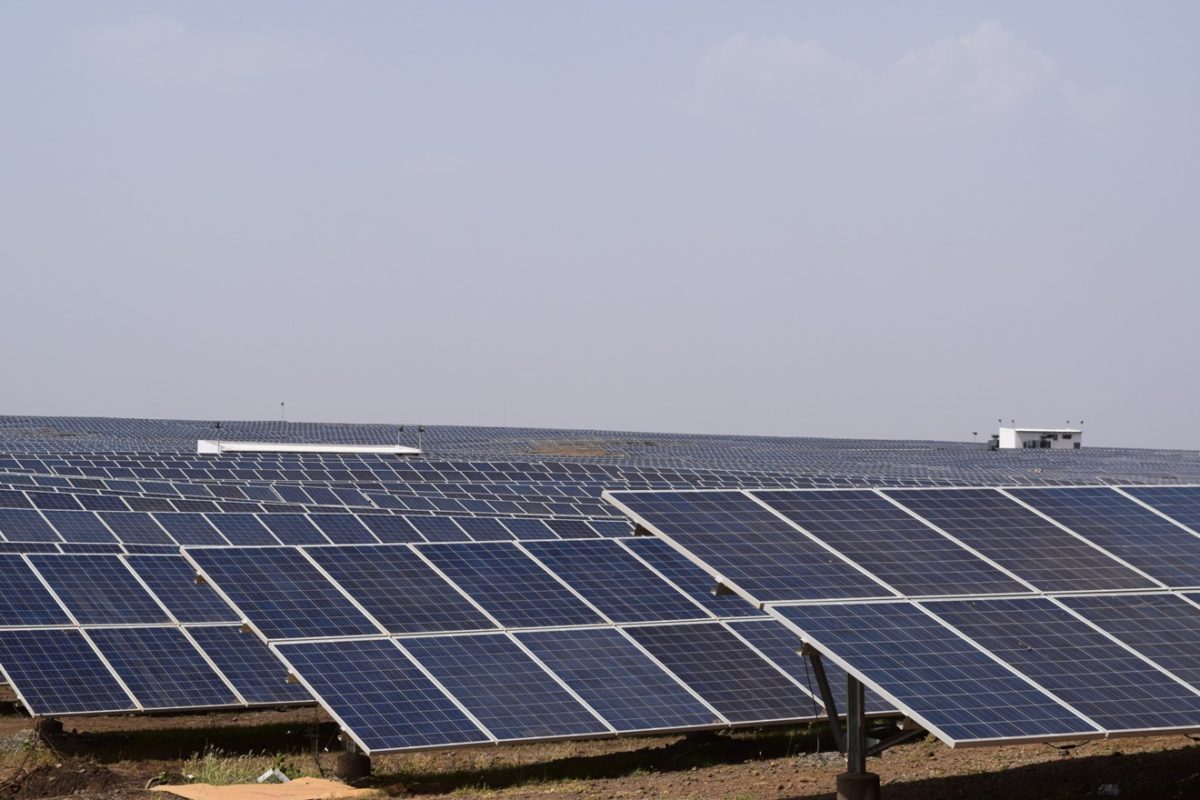 The US administration's move to strip India of its duty-free export privilege into the US will hit Indian PV exports, but local content schemes being rolled out in the South Asian nation could soak up lost demand for manufacturers, according to industry members.
India has been enjoying special beneficiary status in the US as a developing nation under the GSP (Generalised System of Preference) trade programme since 1975, and traditionally the US and Europe have been the two biggest markets for Indian PV module exports. However, last week president Trump signed an executive order that will terminate India's special status on 5 June this year and scrap the country's exemption from the application of the current US safeguard measures on CSPV products and residential washers.
Trump had already alerted Congress of such intentions back on 4 March and his latest order stated the following reasoning: "I have determined that India has not assured the United States that India will provide equitable and reasonable access to its markets."
India's Ministry of Commerce & Industry responded on Sunday noting that the US decision was "unfortunate", before going on to say that it wished to continue to build on strong ties with the US.
Price advantage erosion
Trump's move is likely to impact several Indian suppliers. As noted by Ivan Saha, Business Unit head – Manufacturing & CTO at Indian module maker Vikram Solar, 47% of the country's solar exports went to the US in 2018.
Contacted by PV Tech this week, Saha claimed the announcement was not a total surprise. He added, however, that his company had hoped for a different outcome that would have profited both India and the US through the design of the GSP. According to him, the programme has so far driven growth in India and helped its solar manufacturing sector gain market share in the US.
"However, with the US making its stand clear, we are now looking at the Government of India to make suitable policy alignments to help solar manufacturers to move forward," Saha added.
"Cost is clearly a major consideration for PV product buyers within the US so the 30% levy – as currently proposed – would erode the price advantage that Indian manufacturers had over other foreign suppliers," Vinay Rustagi, managing director of consultancy firm Bridge to India, also told PV Tech.
"Currently, there are levies imposed on China and Vietnam, but now if they are imposed in India, we will have to compete and that will become quite hard to do so in my view," Rustagi added.
New competition
Hopes for the newly-booming European solar market to soak up any lost demand from the US have been dashed already by Europe removing all its trade duties and measures – including the Minimum Import Price (MIP) – on Chinese imports, leaving Indian modules with no cost advantage there either.
Rustagi said that India having to compete with the Chinese and imports from other countries in both the US and Europe meant that there will definitely be a "significant dent" in Indian exports of modules.
For Vikram Solar, the US tariffs have little impact on its European prospects, since the company tends to focus predominantly on commercial and industrial (C&I) in the US and a mix of C&I and distribution market in Europe, with different products being offered to both markets. Saha noted: "Therefore, the return of solar market en masse in EU cannot really impact the US business."
Domestic hope
In any case, exports only make up a small percentage of Indian PV production and various government schemes have made the case for selling within India a potentially lucrative prospect with high volumes if rolled out successfully. The latest rooftop, solar pump and public sector (CPSU) schemes all mandate use of locally-sourced modules. Indeed, the CPSU scheme has overall 12GW of capacity earmarked with one 2GW tender already out and awaiting bid submissions.
"The main preference in our view for the Indian manufacturers should be to sell as much as possible in India," said Rustagi.
While the 2GW CPSU tender could be expedited, the projects are meant for self-consumption by these large public entities instead of selling power to distribution companies, so it is likely that they will all be implemented under Open Access regulations. Bridge to India has already written extensively on issues relating to Open Access solar in recent months, including policy reversals by certain states and removal of incentives.
"That's the biggest challenge in the takeoff of this scheme," said Rustagi.
India has its own safeguard duty on PV imports from developed nations (including the US) as well as China and Malaysia, enacted on 30 July last year.