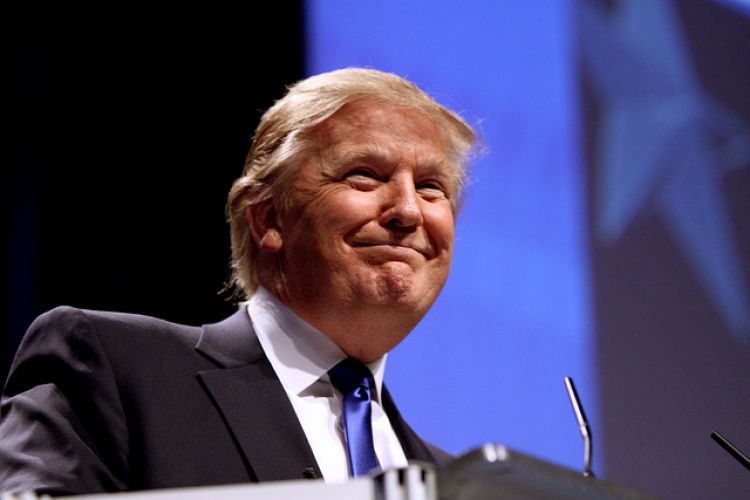 President Trump has announced the tariff rates to be applied on global solar imports as a result of the Section 201 trade case.
Modules and cells will face a tariff rate of 30% in the first year declining 5% in each of the three subsequent years.
The first 2.5GW of cell imports will be exempt for the four-year duration of the tariffs.
The US International Trade Commission (US ITC) had recommended three potential courses of action to the President that in aggregate equated to tariffs of around 30%. The petitioners in the case, Suniva and SolarWorld Americas, had been pressing for tariffs closer to 50%.
In a statement, the administration said it would now look to open negotiations on existing anti-dumping and anti-subsidy duties on Chinese solar products and the reciprocal duties placed on US polysilicon by Beijing.
Full details are available on the US Trade Representative's fact sheet.
Details and disappointment
According to ROTH Capital, the duties would usually become active after 15 days, however, a period to allow nations to apply for an exemption plus the complexity of the arrangement could see this period extended to 90 days.
The 30% level falls short of the 50% requested by the petitioners.
Juergen Stein, CEO and president of SolarWorld Americas issued a statement that was appreciative but demonstrated the underwhelming nature of the tariffs for both sides.
"SolarWorld Americas appreciates the hard work of President Trump, the US Trade Representative, and this administration in reaching today's decision, and the President's recognition of the importance of solar manufacturing to America's economic and national security," it began.
"We are still reviewing these remedies, and are hopeful they will be enough to address the import surge and to rebuild solar manufacturing in the United States. We will work with the US Government to implement these remedies, including future negotiations, in the strongest way possible to benefit solar manufacturing and its thousands of American workers to ensure that US solar manufacturing is world-class competitive for the long term."
Suniva added that it was pleased to see the Canadian loophole closed. It was mooted that as a free trade partner and minor importer of solar products thus far, that Canada could have been excluded. This would have opened the door for module assembly just over the border from the US.
Shares in US thin-film manufacturer First Solar had jumped 5% at the time of writing.
Remember, solar modules – imports of which are now subject to the a 30% tariff – represent only a fraction of the total cost of installing solar panels. pic.twitter.com/B6vd476HpT

— Richard Meyer (@RichardMeyerDC) January 22, 2018
See the reaction of the Industry here, while several Chinese firms have said they and their peers will be minimally affected.