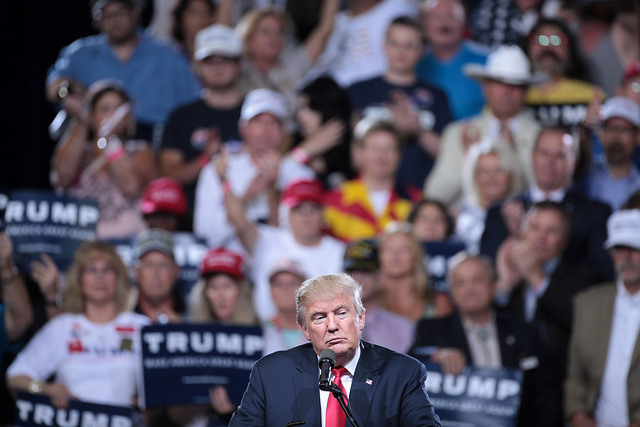 In a shock victory that took the world by surprise, Donald Trump was elected 45th president of the United States, leaving uncertainty to loom large over the US energy industry.
Former president Barack Obama was an ardent supporter of solar and renewable energy generation, with the Department of Energy crediting his administration as being the driving force for utility-scale solar PV projects in the country. The extension of the investment tax credit (ITC), the Clean Power Plan and US support for the UN's Paris agreement on climate change were all notable federal incentives spearheaded by Obama for US commitment to a clean energy future.
Trump on the other hand, has repeatedly vowed to end all federal spending on clean energy research and development; including anything pertaining to climate change (which he does not believe in).
"We're going to put America first. That includes cancelling billions in climate change spending for the United Nations, a number Hillary wants to increase, and instead use that money to provide for American infrastructure including clean water, clean air and safety," he said on 31 October at a rally in Michigan. "We're giving away billions and billions and billions of dollars."
"I will also cancel all wasteful climate change spending from Obama-Clinton, including all global warming payments to the United Nations. These steps will save US$100 billion over eight years, and this money will be used to help rebuild the vital infrastructure, including water systems, in America's inner cities."
As reaction from the energy industry as a whole remains limited, what is known is that Trump and his advisers regard the Clean Power Plan as "arbitrary and capricious" and the definition of "bait and switch" according to his energy adviser Kevin Cramer. Trump has vowed to "destroy" the EPA, "dismantle" the Paris agreement. With solar being hailed as costly and unreliable, and wind "killing our birds" and coal the future of American energy consumption, the fate of a thriving clean energy sector is uncertain.
But before any drastic changes can be made to current federal arrangements, an approval from Congress is still required; making it unlikely that any big changes will be imminent.