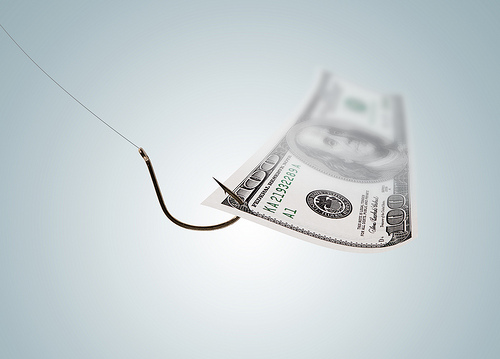 Despite an aggressive rollback of climate and renewable energy regulations and initiatives, the solar investment tax credit (ITC) should remain safe from Trump's reach, finance experts have said.
The industry has watched the Clean Power Plan, Paris Agreement and most recently the EPA experience attacks from the administration, under its new 'America First Energy Plan', which leaves no room for many of the bedrock clean energy pillars erected during the previous administration.
'Good confidence'
While the industry anticipates a reduction in federal incentives for renewables, the ITC is one thing that advocates remain confident will stick around, given that it is enveloped in a much greater tax reform that received widespread support.
"The ITC extension was a bipartisan deal agreed just over a year ago – and the fact that it was agreed across the aisle is important to note," Graham Smith, founder and CEO of solar finance platform Open Energy told PV Tech. "It has been extremely successful at job creation. It could suffer, but given its status as a bipartisan agreement and the fact it would involve the export of oil/gas, there's good confidence."
The economic value that the 30% ITC has contributed to the solar industry is undisputed. Abby Ross Hopper, president and CEO of the Solar Energy Industries Association (SEIA) also agrees that the sound economic proposition the ITC presents will render it safe, and also asserts belief in the regulatory process:
"I am cautiously optimistic that it will remain intact. It was forged from a bipartisan agreement and many of those same members continue to remain committed to it. It creates jobs in their district; it creates lower prices of energy in their districts. The agreed upon step down process means there is no great need to change it," she told PV Tech.
Furthermore, it would take an Act of Congress to repeal; given it is part of the US tax code, meaning the power does not lie solely in the hands of president Trump.
Not a long-term 'threat'
The ITC is valued at a lucrative US$40-50 billion according to analysts at Roth Capital Partners, which might make it appear like an easy target for GOP tax reform that aims to reduce corporate tax to 15%. In fact, the 1986 ITC was repealed during tax reforms under the Reagan administration. However, given the ITC is already subject to a step-down process beginning in 2020, the indefinite nature of the incentive could mean it is less of a target in the first place.
"It is not a never ending tax credit; it is due to last another three years before it drops to 10%. So this is ultimately dropping within the term of this administration, so it's a relatively short-term thing," explained Smith.
Solar doesn't need the ITC
That being said, even in the event that the ITC were to be repealed, solar advocates agree that this would not be a death blow to the industry at all. Given the momentum that US solar has reached – surpassing over 1 million installations and growing 17 times as fast as overall nationwide job creation – this is not an industry that needs a subsidy to get its boost.
"Everyone always talks about subsidy, but even without, the cost of energy is the same as coal," said Smith.
The elimination of clean energy subsidies would not be ideal, but there is reason to believe it would not be overly detrimental either. "I think we would be lying if we said it wouldn't be disruptive, because if you change the structure of a market, there will be ramifications. However in the long run that's a situation that because of the cost of energy, that would be something that the sector would deal with.
"Just over 12 months ago we were looking down the barrel of a gun when Congress was voting about extending the ITC. A lot of people were starting to get comfortable with the cost of the equipment which had fallen so much, so it was easier to consider a world without the ITC."