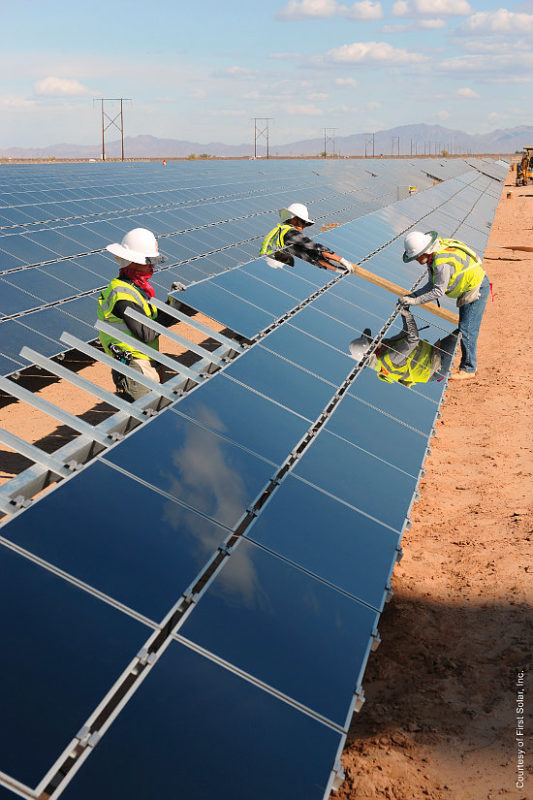 The Tennessee Valley Authority (TVA) has signed off on an agreement with a pair of PV developers to develop the largest solar installations in Tennessee and Alabama at 150MW and 227MW, respectively.
The energy output from these installations will be used to help support Facebook's data center in Huntsville, Alabama with 100% renewable energy sources.
John Bradley, TVA's senior vice president of economic development, said: "TVA's commitment to the environment and our diverse portfolio are among the top reasons why businesses choose to relocate to the Valley. TVA's ability to deliver large amounts of renewable, reliable energy at competitive rates makes the Valley an attractive place to do business and recruit quality jobs."
Back in 2017, the TVA issued a Request for Proposals in conjunction with Facebook in order to land a large source of PV energy.
As part of the agreement, First Solar will develop the 227MW installation in Colbert County, Alabama, while NextEra Energy Resources will develop a 150MW project in Lincoln County, Tennessee. TVA is planning to invest US$8 billion in renewable energy over the next 20 years.
Doug Perry, TVA vice president of commercial energy solutions, said: "This announcement demonstrates TVA's commitment to invest in renewable energy that attracts high-paying jobs to benefit the communities we serve. This partnership aligns the core values of TVA's public power model with Facebook's mission to bring the world closer together – powered by renewable energy."
Perry added: "Solar power has a bright future for families in the Tennessee Valley if we can continue to attract top-tier companies like Facebook."