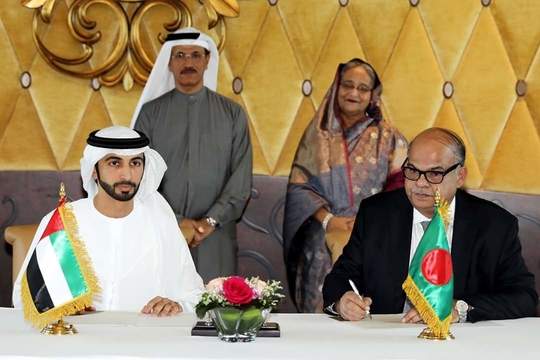 The United Arab Emirates (UAE) is to support the installation of a 100MW solar plant in Bangladesh under a deal struck with the South Asian nation.
Khaled Mahmud, chair of the Bangladesh Power Development Board (BPDB), signed this week a memorandum of understanding for the project with Sheikh Ahmed Dalmud Al Makhtom, member of the UAE ruling family.
The agreement rubberstamped at Abu Dhabi's St. Regis Hotel also foresees the installation of a liquefied natural gas facility, with capacity set to sit in the 800-1,000MW range.
The state-backed PV boost in Bangladesh follows BPDB's launch, late last week, of a tender for 50 to 60MW in grid-connected projects in the Chattogram district.
The project, set on a build, own and operate basis and open to bids until mid-March 2019, emerges as Bangladesh works towards a nation-wide 10% renewable generation target by 2021.
Singled out by analysts as a 2019 PV hotspot, the Asian country announced last year tenders for 789kW worth of grid-connected rooftop solar panels atop government buildings in the Jamalpur District.