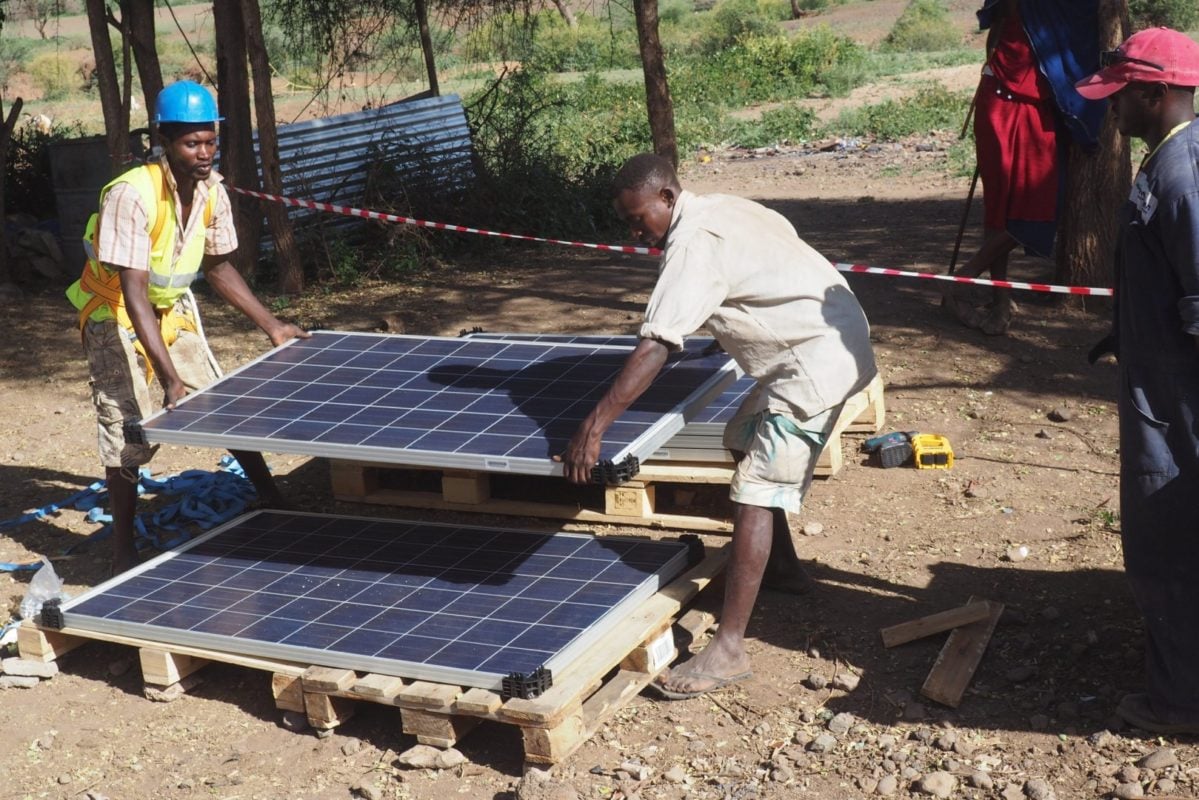 A handful of European states have moved to bankroll various World Bank clean energy initiatives, with US$100 million of French and Dutch money set to back PV in Sub-Saharan Africa.
The funding – US$44 million from the Dutch government and US$55 million from France – feeds into the Solar Risk Mitigation Initiative (SRMI).
SRMI was launched at COP24 by the World Bank, Agence Française de Développement (AFD) – France's public financial institution tasked with the implementation of government policy – and the International Renewable Energy Agency (IRENA).
Funding from the Netherlands goes specifically into the Regional Off-Grid Electrification Project in the Sahel, with an aim of using standalone solar systems to increase access to electricity for households, businesses and public institutions,
The US$55 million pledged by France is set to provide private investors with guarantees for smaller solar projects through the Africa Trade Insurance Agency, with the intention of supporting countries to deploy privately financed solar projects quickly and efficiently.
Jean-Pierre Barral, director for energy and digital transitions at AFD, said massive deployment of solar energy will "have to rely on private sector initiatives, whether on grid or off grid" but that solar is "the best opportunity" for the African continent to reach Sustainable Development Goal 7 by 2030.
Global energy storage reaps US$250m in UK funding
Alongside the commitments made by France and the Netherlands into solar, a £200 million (US$250 million) bout of funding has been pledged by the UK for the delivery of breakthrough energy storage and renewable energy solutions at scale.
The UK has previously provided £205 million in funding for renewables in Sub-Saharan Africa as part of the Renewable Energy Performance Platform.
The new funding comes as part of the Climate Investment Funds' Global Energy Storage Program, which runs in collaboration with the World Bank's Energy Storage Partnership.
The program is expected to support middle-income and developing countries as they increase their use of renewables, in particular wind and solar, as well as improve energy security, grid stability and expand electricity access.
Along with the support for renewables, the program has an aim of financing 17.5GWh of battery storage by 2025, over triple the 4-5GWh installed across all developing countries, the World Bank said.
Riccardo Puliti, global director for energy and extractive industries and regional director for infrastructure in Africa at the World Bank, said the funding will attract "even more private sector interest" in energy storage and renewables.
"Energy storage is essential to maximise the use of renewable energy sources such as solar and wind power," Puliti added.