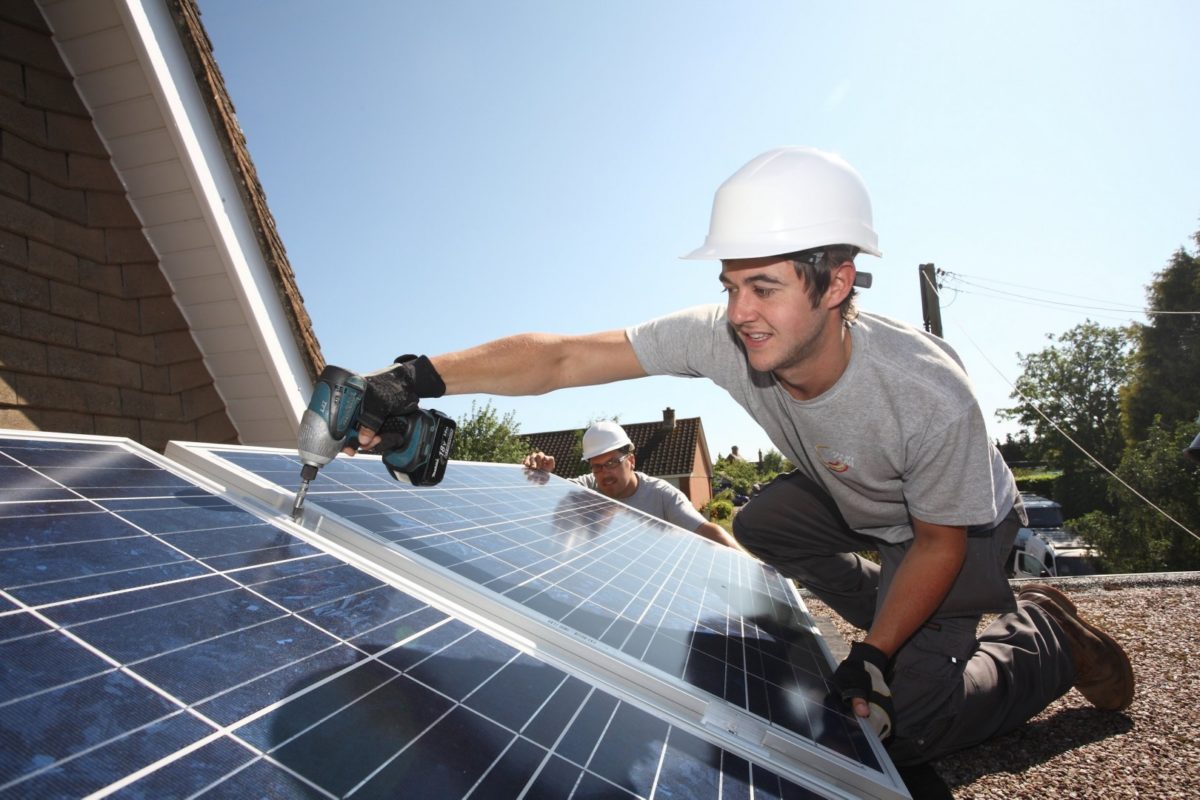 A key policy for UK rooftop solar will end in the spring.
The export tariff will close to new applicants at the same time as the generation tariff, the government has confirmed, despite overwhelming opposition to the plans.
The Department for Business, Energy and Industrial Strategy confirmed the news in a response to this summer's consultation, claiming a fixed and flat-rate export tariff does "not align with the wider government objectives" of a move toward market-based solutions.
The feed-in tariff scheme will therefore now close in full to new applicants from 31 March 2019.
However, the government has noted responses to the consultation which stressed the need for a route to market for small-scale generators after the expiration of the scheme, and has committed to report on specific proposals for such arrangements "in due course".
Furthermore, BEIS has also decided to implement some time-limited extensions proposed for all 'MCS-scale' – expressly defined as solar and wind systems with a net capacity of 50kW or less – that have not pre-registered as a school or community energy installation from 31 January to 31 March 2020.
Other conclusions reached in the consultation document include;
There will be no reallocation of unused capacity that had been budgeted for, said to be in line with the government's commitment to keeping energy bills as low as possible;
Net costs of metered exports will be brought into the levelisation process, to be applied to metered exports from installations of all sizes into effect for FiT year 10 on 1 April 2019;
The average time-weighted system sell price will be used to determine the value of metered export to FiT licensees.
However, the government has said it will spend more time examining the possible effect of replacing older generating equipment with newer, more efficient panels, with a more detailed consultation set to follow.
Overwhelming negative response
The government said it received 345 responses to the consultation from industry stakeholders, and a staggering 315 – equivalent to 91% – disagreed with the export tariff proposals. With a total of 14 expressing no comment or answer on that specific proposal, just 16 – around 4.6% – said they were in support of the decision.
Neil Jones, campaigner at charity 10:10 Climate Action, said it was "hard to fathom" the government's logic.
"Solar has been a huge success story, seeing a million homes and a thousand schools taking clean energy and climate action into their own hands.
"Yet the government has bizarrely decided to prevent new homes, schools and businesses installing solar after March from being paid for the energy they export to the grid. While coal-fired power stations continue to profit, households wanting to go green will be left out of pocket.
"The government now has 3 months to fix this. It must choose whether it wants to back the public's favourite energy source – solar – or instead push it off a cliff," he said.
No U-turn from Perry
The decision may also come as a surprise to the sector considering some of the messaging from energy and clean growth minister Claire Perry in recent weeks.
When grilled on the subject by MPs from both sides of the despatch box in late November, Perry said it would be "wrong" for solar to be exported to the grid for free.
"I do completely agree that solar power should not be provided to the grid for free and that's why I'll shortly be announcing the next steps for small-scale renewables," the minister said at the time.