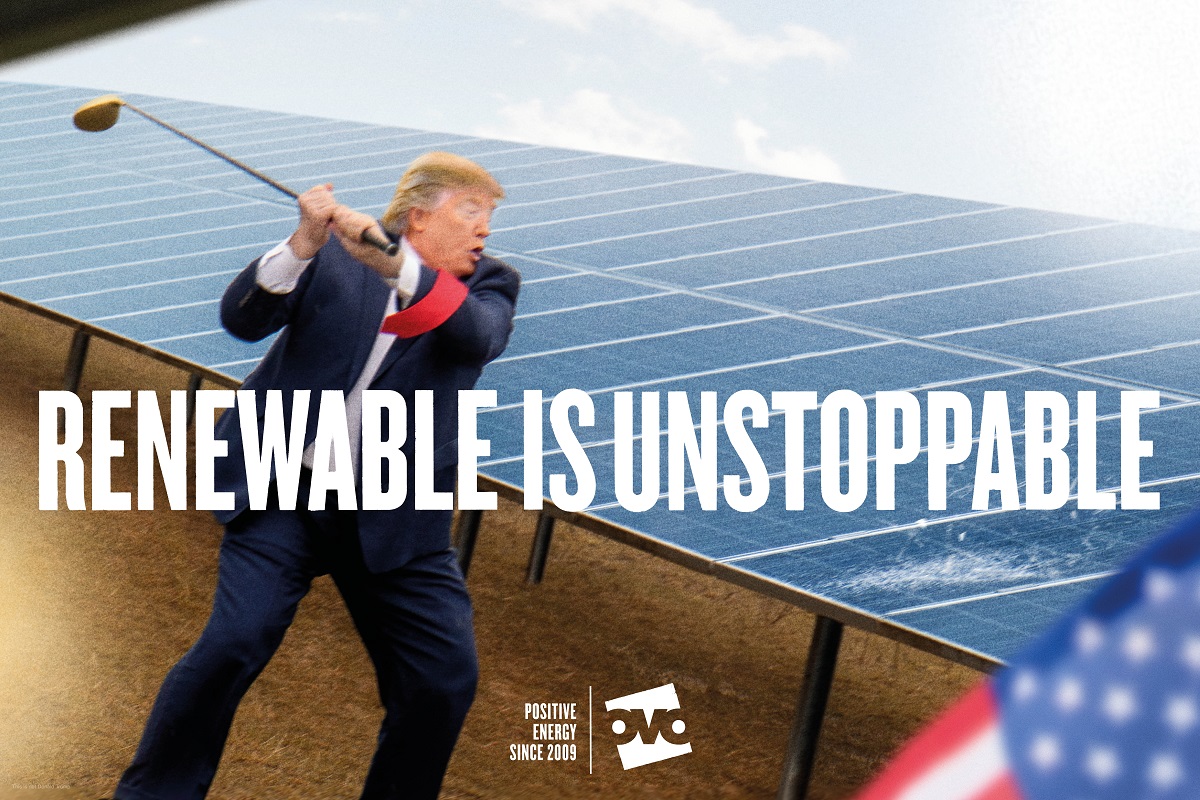 UK utility OVO Energy has launched a new advertisement campaign featuring a Donald Trump-like figure trashing a solar farm with a golf club.
The satirical, 20-second spot portrays the US President arriving at a ground-mount solar farm equipped with a driver before using it to smash one of its panels.
Trump's presidency has been famed for its attitude towards renewable energy and decarbonisation. The 45th US President has committed to withdrawing the US from the Paris Climate Agreement, professing it to be a "bad deal" for the country, while also bidding to end a supposed war on "clean coal".
More recently, and more pertinently for solar, Trump moved to introduce tariffs against solar panels imported from outside the US under the Section 201 case brought forward last year by Suniva.
The campaign has been launched to promote OVO's 'Power your life differently' campaign, which promotes the company's 100% renewable power tariffs.
Sarah Keegan, brand director at OVO Energy, said the company was taking a stand against politicians and other high-profile individuals who "stand in the way of sustainable progress".
"We're making the point that if you're against what they for stand for when it comes to powering our planet, we're with you.
"'Power your life differently' aims to empower people to join OVO Energy in its quest to create a sustainable energy system, by signing up or switching to renewable electricity," she said.