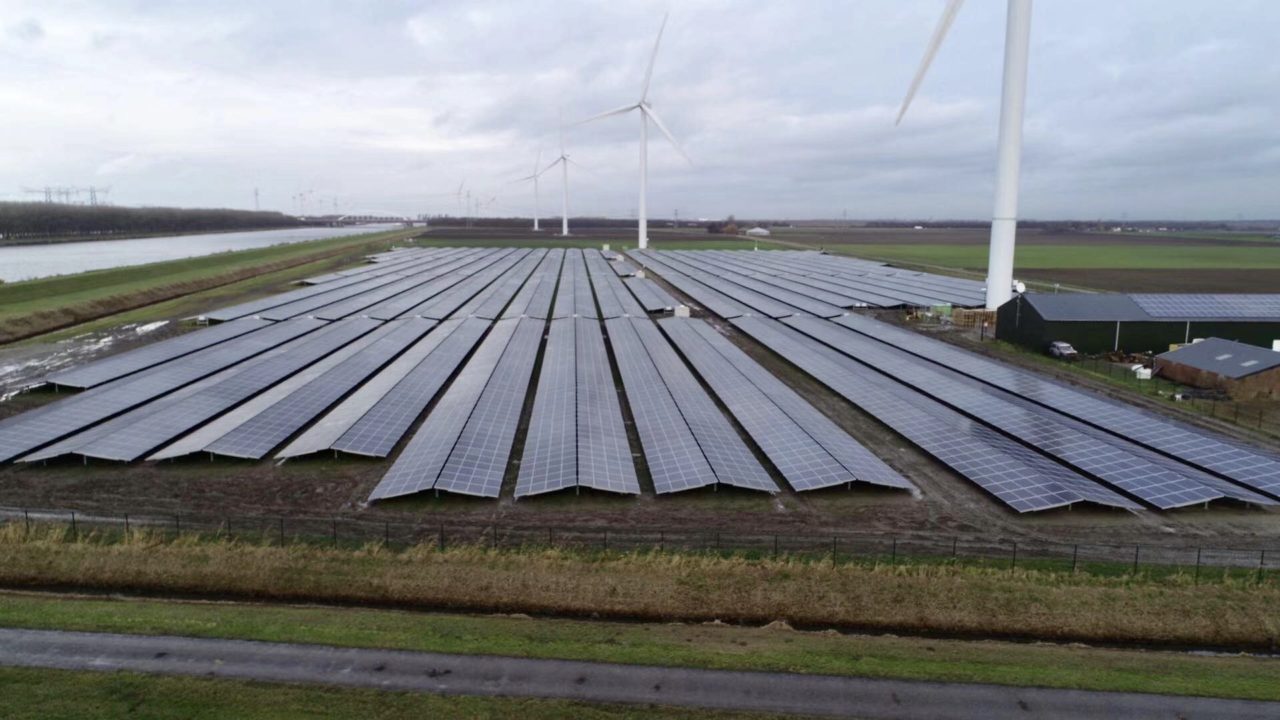 Renewable energy firm Unisun Energy has completed and grid connected the 11.75MW Zonnepark Rilland project in The Netherlands, which has deployed Jolywood (Taizhou) Solar Technology's N-type TOPCon bifacial modules.
The Zonnepark Rilland PV project is claimed to be the largest utility-scale system built with N-type bifacial solar modules in Europe to date, utilising 40,000 modules in a novel canted (East-West) orientated, low-level mounting system, in contrast to the trend to mount bifacial modules above 1.5 metres and use single-axis trackers.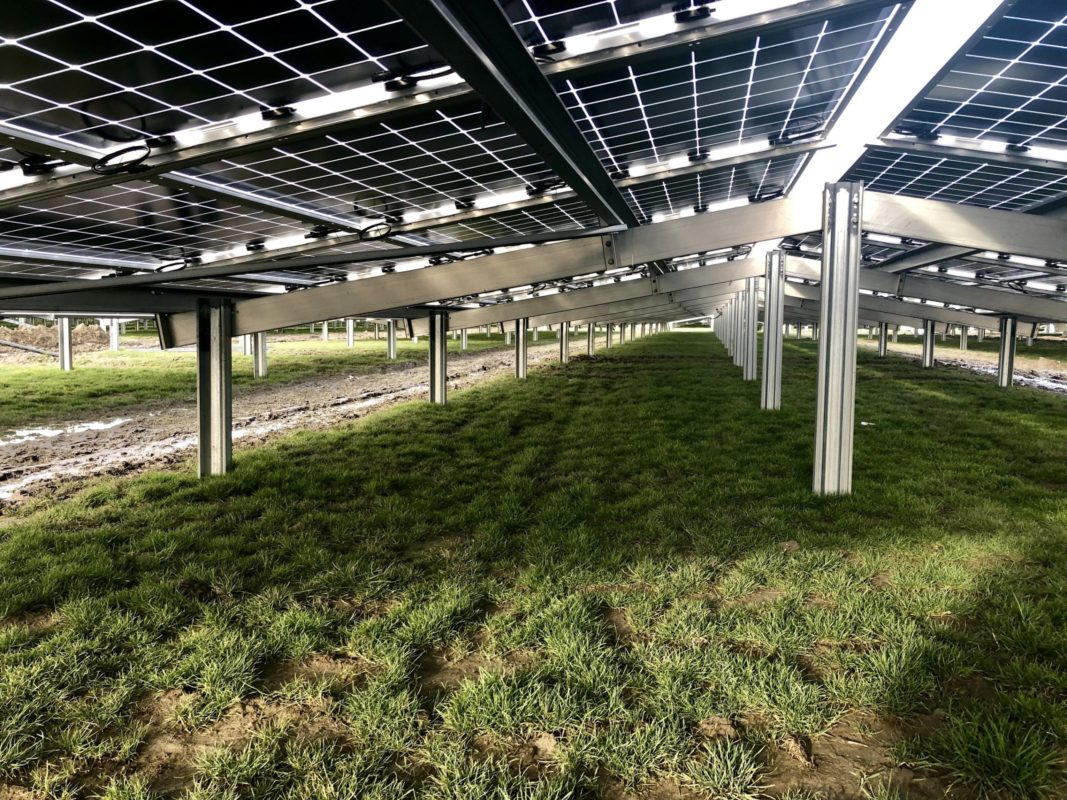 Yisha He, Chairman of UNISUN Group said, "Unisun Energy is careful to only select products with leading technologies to offer to our esteemed list of clients. It turns out that Jolywood's product quality is excellent. Jolywood's unique N-type high-efficiency technology and industry strategy are highly aligned with UNISUN's vision. We are pleased to work together to provide customers and markets with solar power plants with the best LCOE and high reliability."
JianWei Lin, Chairman of Jolywood Group added, "Unisun completed the procurement of modules and the construction of the power plant in just four months. The efficiency of its operations and the orderly management of the project site are excellent and very impressive. We believe that through Unisun's outstanding experience and capabilities, as well as Jolywood's strong R&D and manufacturing, we can bring together more efficient solar power plant solutions for the European market."
Unisun Energy is also preparing to start another 16MW utility-scale solar power plant along the runway of Rotterdam Airport, as well as a 7MW carport to be located near the airport facilities, using a further 40,000 bifacial modules from Jolywood.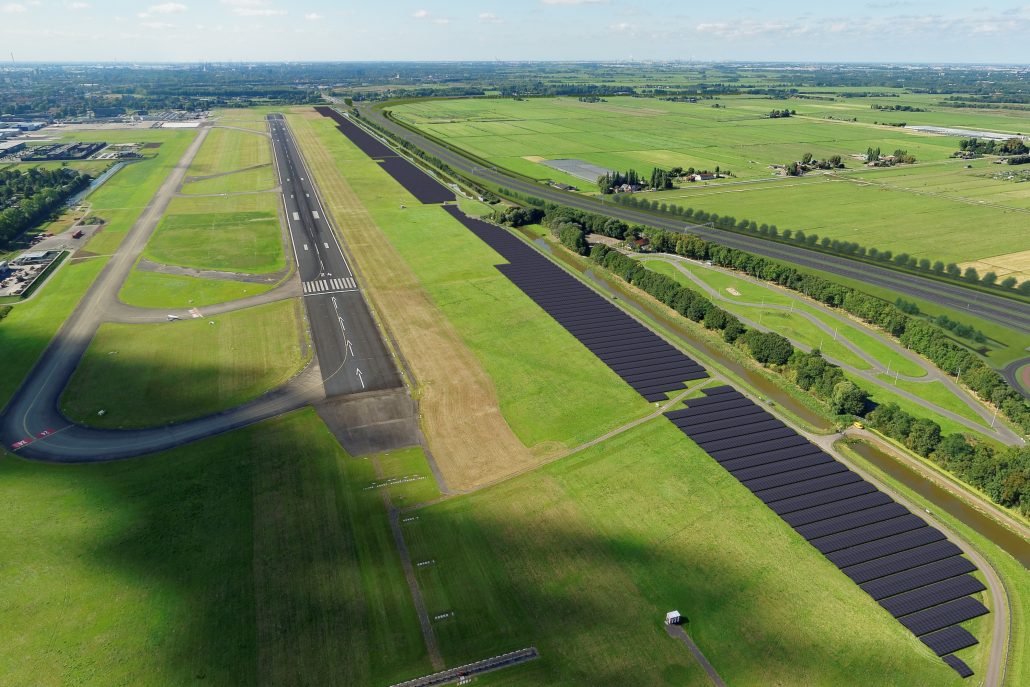 A picture showing the planned airport project design, indicates the same novel mounting system could be used in the project. The project is expected to start construction in mid-2019.