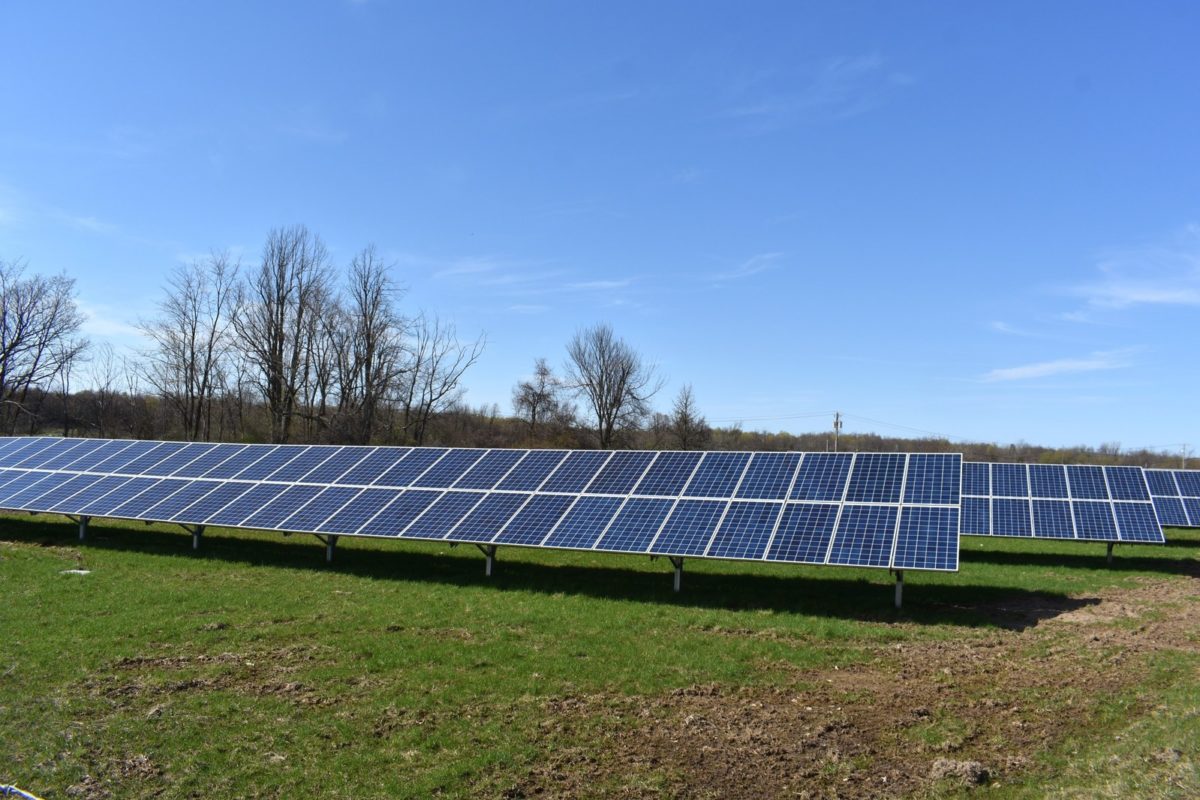 United Renewable has completed the construction of the first community solar project to be connected to New York's national grid.
Located in the north of the state, in the Hamlet of Somerville, the 241kW system is situated on 1.2 hectares of underused pasture land.
The plant reached full production in December 2016 and is already more than 50% subscribed. The project is entirely supported by members of the nearby communities – each of whom receive a percentage of the solar plant's generation each month to offset energy costs.
National Grid was responsible for the development and interconnection of the site.
"National Grid is pleased to partner with United Renewable Energy on the company's first community solar project in New York," said Melanie Littlejohn, National Grid's New York vice president. "We are excited to play a leadership role in developing innovative approaches that enable New York to achieve its goal for renewable energy. National Grid looks forward to supporting effective solutions for a cleaner, greener energy future that are essential to achieving the company's clean energy goals as well as New York's target of 50% renewables by 2030."
"We appreciate the collaborative approach taken by National Grid in New York, specifically the Distributed Generation team, who supported us while taking our input to develop a repeatable Community Solar process, something brand new to the company" said William Silva, CEO of United Renewable Energy. "As a market leader in Community Solar projects, including over 6MW of installed projects, it was wonderful to complete the first National Grid connected Community Solar project in New York for the benefit of our s members."
The state is also working on a community solar project with UGE International and Gotham Community Solar to construct a community solar project at a multi-tenant commercial facility in Brooklyn.