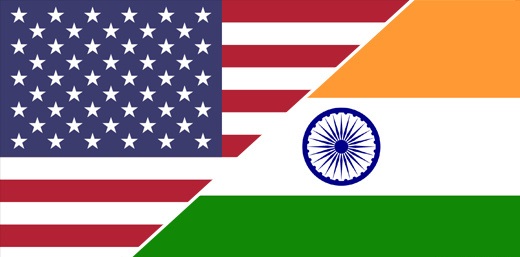 Delegations from the US and India have agreed that India has until 14 December this year to enact the ruling of the World Trade Organisation (WTO) against its local content policy for solar equipment.
Under the dispute named 'India – Certain Measures Relating to Solar Cells and Solar Modules', the delegations officially notified the chairperson of the Dispute Settlement Body (DSB), which deals with conflicts between WTO members, about the agreement on 16 June.
Both parties decided that the reasonable period for India to shut down its Domestic Content Requirement (DCR) policy, which mandated winners of certain Indian solar tenders to source locally-made PV equipment, should be 14 months. The DSB originally adopted the ruling against the local content policy on 14 October 2016.
The US – led by thin-film PV manufacturer First Solar – originally filed a complaint with the WTO, claiming that the DCR was a breach of WTO trade rules by discriminating against foreign suppliers. However, India's domestic manufacturers and government argued that of India's 100GW by 2022 solar target, just a fraction was allocated to local content rules, leaving plenty of other capacity for foreign manufacturers to try and win business over the coming years. Ultimately, the WTO ruled against India's DCR last September.
Despite this, India plodded along with more DCR tenders, although signs of the ruling beginning to bite for the first time came in March when Solar Energy Corporation of India (SECI) cancelled a 150MW DCR tender and reverted it back to open category.
Indian PV manufacturers argue that the ending of the DCR has brought the domestic industry to its knees as it struggles to compete with the oversupply and therefore increasingly cheaper cell and module imports from China. Analyst firm Bridge to India recently reported that Chinese manufacturers have a significant market share in India, while local firms have dropped to a share of just 10.6%. But it's worth noting that Bridge to India had previously described the DCR as a 'badly designed policy', and said the Indian government had better strategy options available.
A source close to the issue told PV Tech: "It is the stated position of our Government to find alternate WTO compliant methods to support local sourcing for solar components. Significant progress has already been made in this regards including the formulation of a National Solar Manufacturing Policy."
While the top Indian manufacturers stay afloat with a strong export model, others have suffered, causing the Indian Solar Manufacturers' Association (ISMA) – lead by IndoSolar, Jupiter Solar and Websol – recently filing an anti-dumping petition with Ministry of Trade and Commerce against cell and module imports from China, Taiwan and Malaysia.
Another Indian manufacturer later described the introduction of such tariffs or duties as 'the need of the hour'.
The AD petition cannot be entirely blamed on the result of the WTO case, given that the DCR was not itself seen as a robust policy, but it was certainly a major factor.
Back in September 2016, with no concessions from the US delegation despite lengthy talks, India even initiated its own dispute with the US over alleged domestic content requirements and subsidies for the renewable energy sector in eight US states.