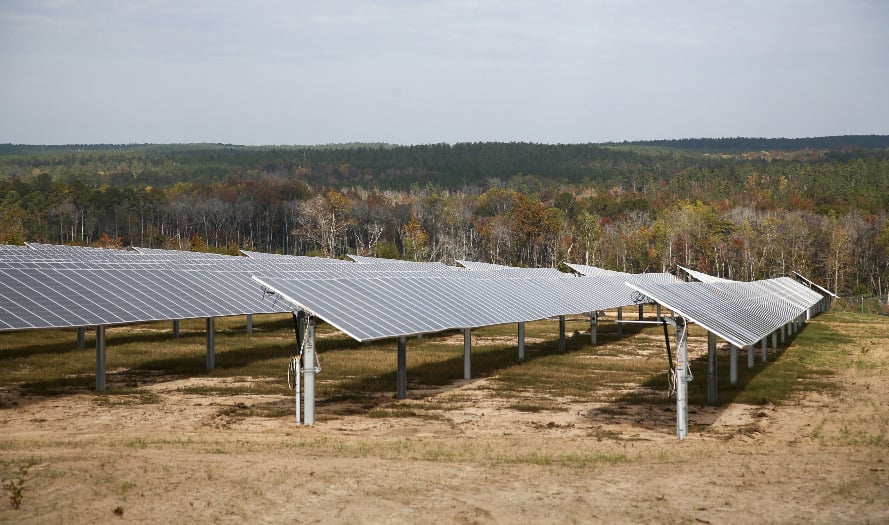 Hounen Solar America Inc., the U.S. division of Zhejiang Haoneng Optoelectric Co., has announced plans for its first US solar module manufacturing facility in South Carolina, a 1GW factory representing US$33 million in investment.
The announcement came via the office of the governor of South Carolina, which confirmed that the facility will be in Orangeburg County, where Hounen will lease a 200,720-square-foot plant to manufacture monocrystalline passivated emitter rear contact (PERC) modules.
The company said that its facility will create 200 new jobs, in a state that has seen some of the largest job creation and investment for renewable energy manufacturing since the Inflation Reduction Act (IRA) passed in August and gave rise to the fertile solar manufacturing ecosystem in the US.
The South Carolina Coordinating Council for Economic Development approved job development credits for the project, as well as providing Orangeburg County with a US$500,000 grant to help with building costs.
"Hounen's investment in Orangeburg County not only adds to the state's growing renewable energy economy but also shows that South Carolina is a place where companies in every industry can thrive," said state governor Henry McMaster.
Hounen Solar America was incorporated in November 2022 under its Chinese parent company. The company didn't provide a timeframe for commencing operations at the US facility.
Manufacturing announcements from the US are steadily emerging as companies capitalise on the IRA's incentives. Last week, US renewable developer Invenergy announced partnering with Solar Module Super League member LONGi to build a 5GW module assembly plant in Ohio. SEG Solar has also recently closed the acquisition of a 2GW module plant in Texas.