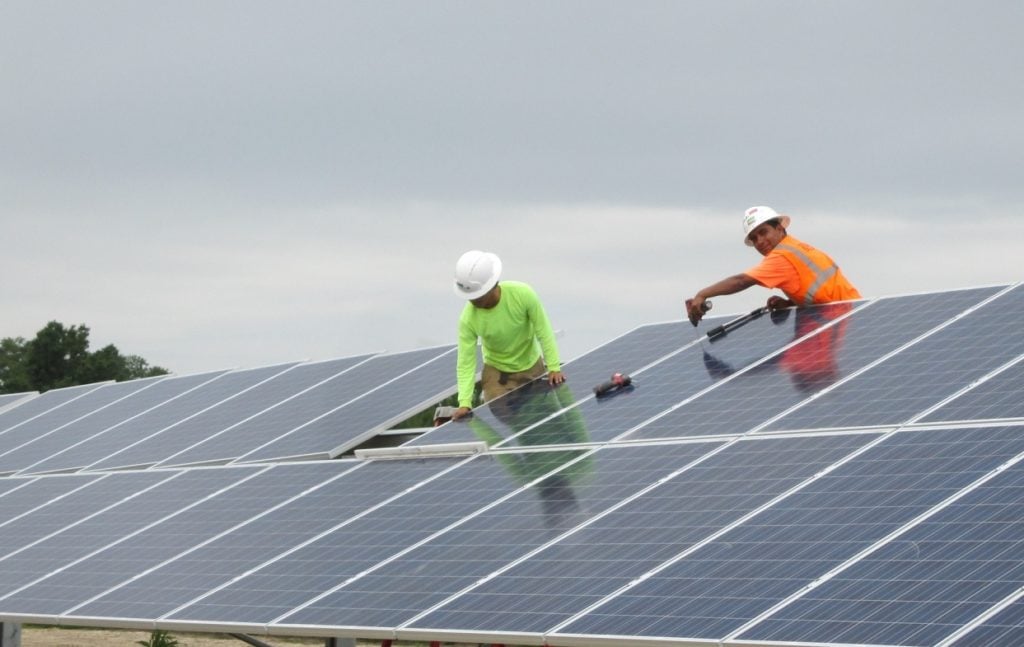 In the six months since the Inflation Reduction Act (IRA) passed into law, the US has seen over 100,000 new clean energy jobs created across 31 states as companies begin to capitalise on the incentives and security that the bill offers.
According to a report by Climate Power, an independent climate change communications body, clean energy companies across solar, wind, batteries and electric vehicles have opened over 90 new projects across the US as of 31 January 2023. Many of these have been manufacturing facilities, as the IRA introduced significant tax credits for made-in-America renewable energy products.
The new projects and facilities represent almost US$90 billion in private sector investment. Climate Power said that the majority of the newly opened solar and wind facilities were in seven states: Arizona, Georgia, Michigan, Ohio, South Carolina, Tennessee, and Texas. US module manufacturer First Solar announced a new research and development facility in Ohio last October, making good on its July plans to expand its domestic manufacturing base if the IRA were to pass.
Qcells, the subsidiary of Korea's Hanwha Solutions, announced plans for an integrated ingot-module manufacturing base in Georgia at the start of this year, representing US$2.5 billion in investment. The project announcement directly cited the influence of the IRA.
"Thanks to President Biden's affordable clean energy plan, businesses are investing in manufacturing like never before, and planning to create good paying jobs in every corner of the country," said Lori Lodes, executive director of Climate Power. "This is only the beginning – we're months after the passage of the Inflation Reduction Act and we're already at the precipice of a renewed manufacturing, Made in America boom that will create opportunities for millions of Americans."
In November, the Internal Revenue Service issued the wage and apprenticeship requirements for projects to receive IRA benefits from 30 January 2023. Projects started before this date are exempt from the laws.
A full breakdown of some of the states that have benefitted most significantly from the IRA so far can be found here.
Whilst the IRA is a boon for renewables employment and manufacturing across the board in the US, some questions have been raised about its sufficiency to meet the country's solar PV requirements until the end of the decade. Wood Mackenzie published a report saying that the bill, whilst effective, may not take hold fast enough to establish a domestic manufacturing base that will meet demand.