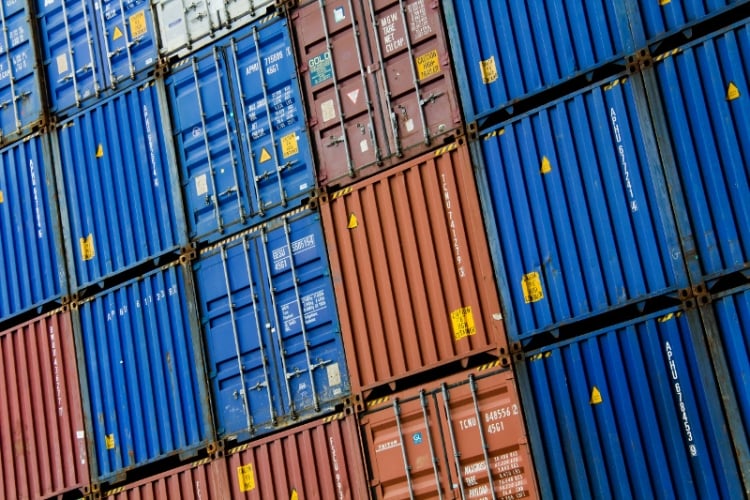 Following the implementation of the US' Uyghur Forced Labor Prevention Act (UFLPA) on 21 June, the European Union (EU) has come under increasing pressure to enact similar measures, with upcoming legislation potentially holding big implications for the region's solar sector.
The European Commission (EC) is currently working on new legislation to ban products suspected to be made by forced labour, with a proposal expected in September. The legislation, announced in February, is still in its draft stage and on Monday (18 July) Reuters reported that US officials had been speaking with the bloc regarding its design.  
The news service reported that Thea Lee, deputy undersecretary for international affairs at the US Department of Labor (DoL) had "engaged with counterparts, including in the European Union and Canada, on how to implement their own restrictions on goods made with forced labour".
"It's moving in the European Union. It's moving really across the world, which is why my message to companies has been: 'You need to start taking this seriously'," Reuters quoted her as saying.
In an apparent attack on European importers, Lee said: "companies at the moment have what I would call a deliberate ignorance. They don't have to know, so they don't know."
An EU spokesperson told PV Tech Premium that the bloc needed to "address goods made by forced labour no matter where they are made, in the EU or elsewhere."
In June, just before the implementation of the UFLPA that has increased the standard of evidence needed by importers, the EU Parliament passed a resolution condemning human rights abuses in China's Xinjiang region and called on its executive, the EC, to enact tougher trade sanctions on the country.
Meanwhile, "President [of the EC] Ursula von der Leyen made it clear in the State of the Union speech that the EU will propose a ban on products in the EU market that have been produced – no matter where – as a result of forced labour," the EU spokesperson told PV Tech Premium.
"The Trade Policy Review Communication of 18 February 2021 also stressed that forced labour should not find a place in the value chains of EU companies."
In the past, the EU has been more focused on placing the responsibility on the importer to ensure their supply chains are clean, rather than legislating as in the US.
But this isn't be the first time the US has tried to get the EU to act differently – it was a major argument US Special Presidential Envoy for Climate John Kerry made when in the build up to COP26 last November in Glasgow, Scotland.
While deputy undersecretary Lee supported the EU developing a mandatory due diligence standard for companies, she applauded the more macro measure she saw as likely in Canada and Mexico, suggesting there was a move towards a "common North American standard".
In a repost to Lee's assertion that European companies are guilty of a "deliberate ignorance", a SolarPower Europe spokesperson told PV Tech Premium that its member were "working very hard, at considerable cost, to develop supply chain transparency and increase confidence in solar material in Europe being free from forced labour."
The trade body said that it was "in the process of developing a Supply Chain Monitoring Programme to ensure that solar PV modules entering Europe comply with international sustainability and labour standards, no matter their country or region of origin."
Aimed at enhancing "end-to-end transparency and sustainability" across the solar supply chain, the project is supported by 30 leading buyers and suppliers of solar PV equipment, SPE said, adding it expects to announce the programme publicly for the first time, and launch a pilot, in Q3, when it will be able to go into more detail.
---
Editor's View
By Sean Rai-Roche
With closer ties and a warmer relationship with China than the US, the EU has been reluctant in the past to implement wide-ranging legislation banning all imports from certain regions or companies in China accused of using forced labour.
But increasing pressure from its key ally the US may strengthen some of the wording in the upcoming legislation and analysts have suggested that the bloc will be looking at the impact of the UFLPA in the US to help inform its decision.
Many companies are already self-sanctioning or investing in supply chain traceability systems but, as US companies know all too well, this is a murky process with production and assembly spread out across east Asia, meaning a high risk of mixing and co-mingling.
Meanwhile, in light of the Russian invasion of Ukraine and the energy crisis engulfing the continent, many European countries have upped their renewables deployment targets.
With module supply already constricted across the EU, it is hard to see how these targets will be met if sanctions are placed on key Chinese solar companies. European governments may lobby against bloc-wide restrictions and seek a continuation of importer responsibility but the US' influence should not be underestimated.