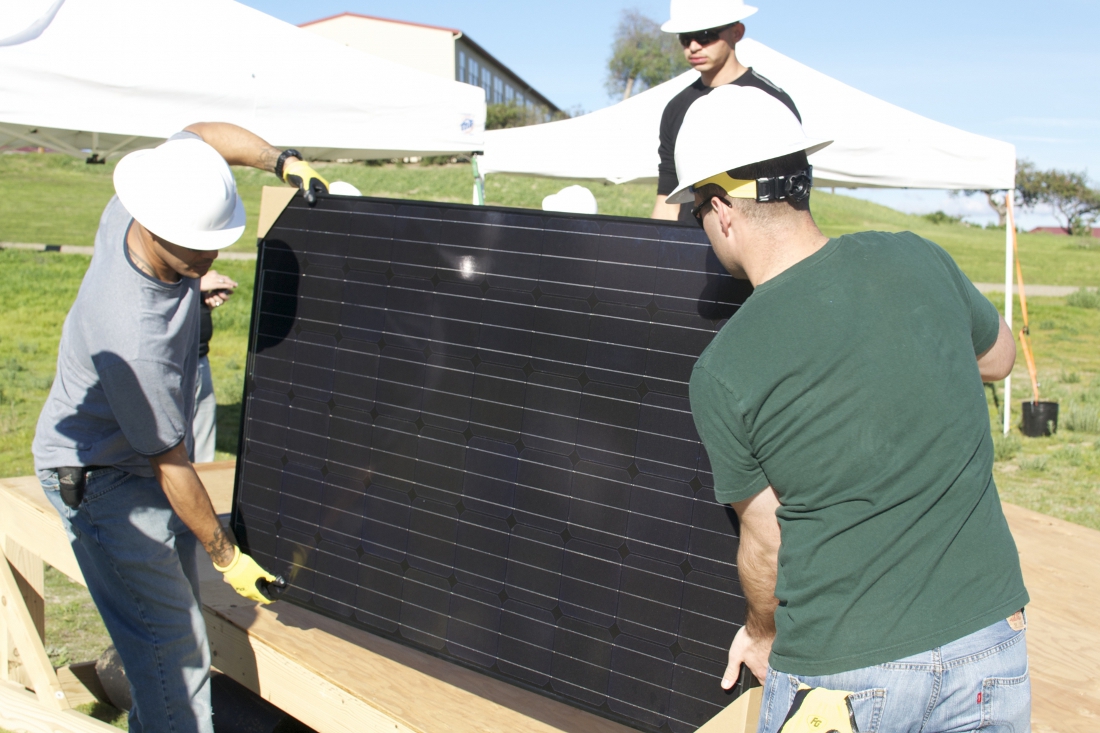 The US solar job force had a year of exponential growth in 2016, increasing 25% year-on-year and constituting one in every 50 new US jobs, according to analysis by the Solar Job Census.
The annual report, authored by The Solar Foundation, demonstrates the best news yet for the industry since the first National Solar Job Census was released in 2010.
It found that solar outpaced the overall US economy by 17 times as it increased by more than 51,000 jobs for a total of 260,077 solar workers. In fact, the number of solar jobs increased across the majority of the nation in 44 out of 50 states. Unsurprisingly, California topped the charts with the highest number of solar jobs last year, followed by the solar rich states of Massachusetts, Texas, Nevada and Florida.
Solar job growth in 2016 took place in all job sectors, including a 26% growth in manufacturing companies to 38,121 jobs nationwide. Installation employment increased by 14% to a total of 137,133 jobs. Project development roles increased by 53% to 34,400 jobs, while sales and distribution jobs increased by 32% to 32,147.
"With a near tripling of solar jobs since 2010, the solar industry is an American success story that has created hundreds of thousands of well-paying jobs," said Andrea Luecke, president and executive director of The Solar Foundation. "In 2016, we saw a dramatic increase in the solar workforce across the nation, thanks to a rapid decrease in the cost of solar panels and unprecedented consumer demand for solar installations. More than ever, it's clear that solar energy is a low-cost, reliable, super-abundant American energy source that is driving economic growth, strengthening businesses, and making our cities smarter and more resilient."
The report also showed that the solar workforce is becoming more diverse and inclusive. For example, the portion of female workers increased from 24% in 2015 to 28% in 2016. Workers from ethnic minorities also increased in 2016. In addition, 9% of solar workers nationwide are veterans, compared to 7% in the overall US workforce, thanks to programmes targeted specifically at military, such as the SunShot Initiative's Solar Ready Vets.
"It's really a wide range of people that get hired into this industry, everybody from certified and licensed engineers to those who first learned about a solar project when we were building one in their area," said George Hershman, senior vice president and general manager at Swinerton Renewable Energy. "A great aspect of this business is that it isn't an exclusionary trade. It's a teachable job that can create opportunity for people and give them a skill."
The latest figures will be important ones for the solar industry to assert in the face of potential policy uncertainty created by the new president, who most recently expunged all signs of renewables and climate change from the White House website.