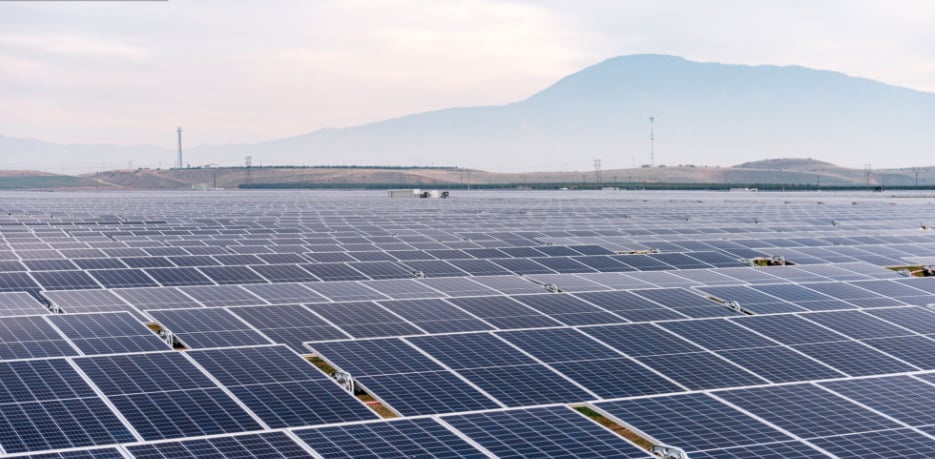 Fifth Third signs PPA for 100% renewables through 80MW solar plant
7 March: Fifth Third Bancorp has claimed that it has become the first Fortune 500 company and first bank to sign a power purchase agreement (PPA) to achieve 100% renewable power through a single project – an 80MW solar project in North Carolina.
The US$200 million Hertford County Aulander Holloman solar facility will be designed, built and owned by Mooresville, North Carolina-based SunEnergy1.
Kenny Habul, SunEnergy1 CEO, said: "SunEnergy1 pioneered the concept of corporate and institutional power purchase agreements for solar power. This is the first time that we have seen a corporation move to 100% clean power by purchasing all of the output from one project.
Cooperative Energy, Origis launch 52MW Mississippi solar project
7 March: A Cooperative Energy and Origis Energy joint venture has launced a 52MW solar project in Lamar County, Mississippi.
MS Solar 3, includes 206,000 polycrystalline solar panels and will power up to 11,400 homes.
Origis Energy built, owns and operates the facility while Hattiesburg-based Cooperative Energy has agreed to purchase all electricity the plant produces. Cooperative Energy is a not-for-profit, Member-owned generation and transmission cooperative that supplies electricity to 11 member cooperatives that stretch from the Gulf Coast to the Tennessee line.
8minutenergy completes 26MW Redwood 4 Solar Farm
7 March: 8minutenergy Renewables has opened its 26MW Redwood 4 Solar Farm located in Kern County, California.
Project construction began in mid-September 2017, and the site was commissioned in December of the same year.
Redwood 4 is the first operational project to serve as a dedicated resource for Pacific Gas and Electric Company's (PG&E's) Solar Choice program, providing clean energy for California residents.
Swinerton Renewable Energy served as the EPC provider. REC Group supplied the solar panels for the project, and NEXTracker provided their smart solar tracking solution.