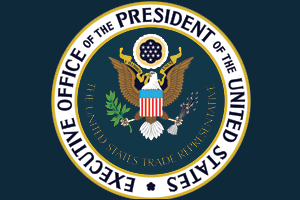 The US Trade Representative has spoken out about the next steps for the US in light of India preparing to file additional cases against the US over violation of World Trade Organisation (WTO) norms.
In February, the WTO ruled in favour of the US in its challenge to India's localisation rules discriminating against imported solar cells and modules under India's National Solar Mission. The WTO dispute settlement panel held with the US in that India's domestic content requirements (DCR) discriminate against US solar equipment by requiring solar power developers to use Indian products rather than imported goods, in breach of international trade rules.
If India were to appeal against this decision, it has three months to do so. Despite being confident in supporting its domestic manufacturers regardless of the ruling, India's joint secretary of Ministry of New and Renewable Energy (MNRE) confirmed that the country would be appealing.
Furthermore, India's energy minister Piyush Goyal was vocal about the government's intent to file 16 cases against the US for alleged violations of WTO treaties.
"I will soon come out with a policy to further encourage manufacturing in India," he said in widely reported statements. "In fact, I am going to file 16 cases of their violations of WTO policies."
A US Trade Representative (USTR) spokesperson told PV Tech that WTO rules would not permit India to combine a new dispute with an appeal of the recent ruling. Therefore, any additional cases filed by India would have to be wholly separate to the appeal.
Whilst it remains to be seen what exactly these cases of alleged violations will consist of, the USTR is confident that any appeal will not succeed in opening up the dispute again:
"If India appeals, the United States will explain that the WTO panel's findings are consistent with WTO rules. We are confident that the WTO Appellate Body would affirm the panel's findings and recommend that India withdraw the domestic content requirement at issue in this dispute," said the USTR spokesperson.
The USTR told PV Tech that the better response than filing additional cases would be for India to drop its DCR entirely, and find alternative measures to promote its domestic solar manufacturing.
"Tit-for-tat WTO filings will not support our shared efforts to deepen our bilateral economic ties, nor are they a responsible use of WTO resources," he added.
The USTR spokesperson recommended a number of alternative routes that India could pursue instead to promote development of solar power generation capacity more broadly:
"These steps include, removing barriers to trade and investment in solar technology; investing in research & development in solar cells and modules; and having the Indian government enter into long-term contracts to purchase solar cells and modules for use at government facilities. We understand that India is, in fact, currently undertaking some of these steps."
On Goyal questioning the US interpretation of free trade, contending that America has the right to protect its domestic industries but emerging markets should open their boundaries to allow foreign capital and goods, the USTR responded that not only is the US one of the world's most open economies, but it sees "no hypocrisy in using WTO dispute settlement to ensure our trading partners comply with WTO rules".
This dispute has been volleying between the two countries since February 2013. But for the USTR, the route to a final resolution is clear:
"India can resolve this dispute by ending its discrimination against imported solar cells and modules. This discrimination is not only against WTO rules – as recently found by a WTO panel – it also undermines the fight against climate change by forcing India's clean energy generators to use more expensive and less efficient equipment. This only serves to raise the cost of generating solar energy in India and makes it hard for solar power to compete with fossil fuels."