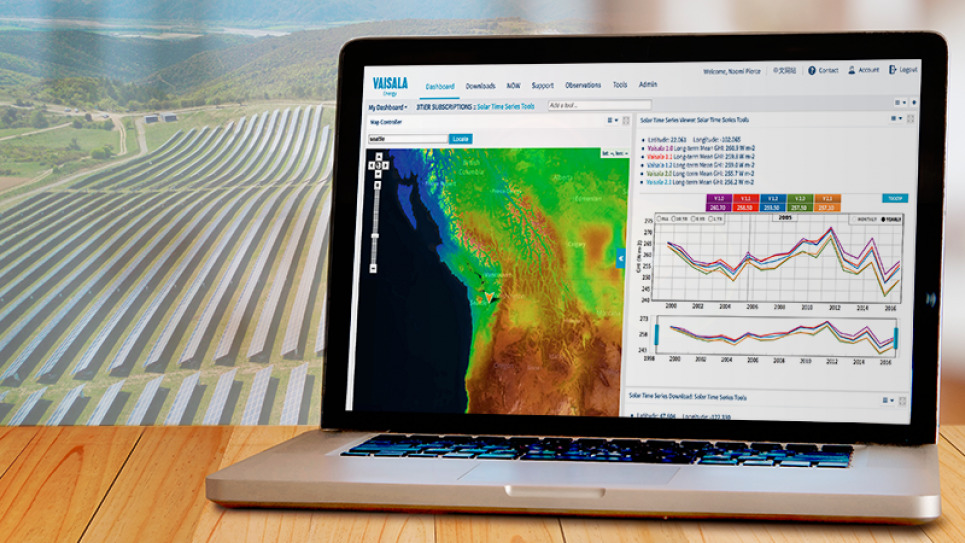 Global environmental and industrial analysis firm Vaisala said it was expanding its solar sector operations in India due to demand with plans to double its workforce in the country by the end of 2017.
A subsidiary of the company, 3TIER India has moved to larger headquarters in Bangalore to support the expansion, driven by the expectation of more than 10GW of solar and 6GW of wind energy being installed in India annually over the next 5 years, to meet the federal target of 175GW of renewables by 2022.
"The Indian solar and wind sectors are growing more competitive day by day, which in turn is underlining the value of the services we bring to the market," said Rajni Umakanthan, Managing Director of 3TIER India, who is hosting the Bangalore office inauguration this week on Thursday, August 31. "Expanding the capacity and capability of our Bangalore office will ensure that we continue to meet the demands of stakeholders throughout the value chain for reliable data and analysis."
Vaisala noted that India's auction based system for meeting targets at highly competitive rates meant that solar and wind companies bidding for projects needed reliable and accurate information on the amount of energy renewable assets would produce.
Vaisala is supplying project operators with highly accurate short-term generation forecasts and performance optimization services.