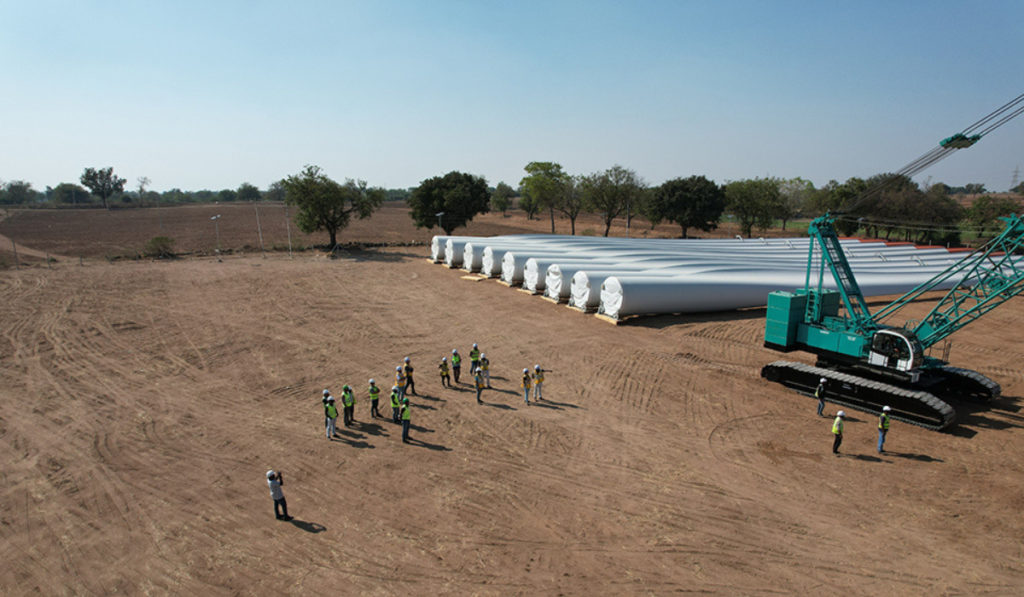 Renewable energy company Vena Energy has reached financial close on a 176MW solar and wind project in India.
Located in Karnataka state, the Gudadur Hybrid Project comprises 48MW of solar and 128MW of wind and is expected to be operational in the fourth quarter of 2023.
"The Gudadur Hybrid Project combines the benefits of solar and wind energy to increase power system efficiency and reduce the need for grid expansion," said Nitin Apte, CEO of Vena Energy.
Apte added that by co-locating solar and wind generation systems, the project is a solution to reducing carbon emissions and levelised cost of energy.
According to Vena Energy, the project is its first green project financing arrangement in India. Mandated lead arrangers include HSBC, BNP Paribas, Mizuho Bank, Sumitomo Mitsui Bank Corporation and Axis Bank.
"The Gudadur Hybrid Project further builds on Vena Energy's portfolio of renewable assets. Assets like the Gudadur Hybrid Project will be key in meeting India's goal of 50% of the country's electricity generated by renewables by 2030," said Ramakrishna Pataballa, managing director and head of project finance and debt advisory Asia at BNP Paribas.

Last October, the company also closed funding for stage one of the 125MW Wandoan South PV project, which is co-located with energy storage. The project, located in the Western Downs area of Queensland, Australia, will be capable of producing 365GWh of energy annually. That announcement came after Vena inaugurated a 100MW battery energy storage system in the same location in August.