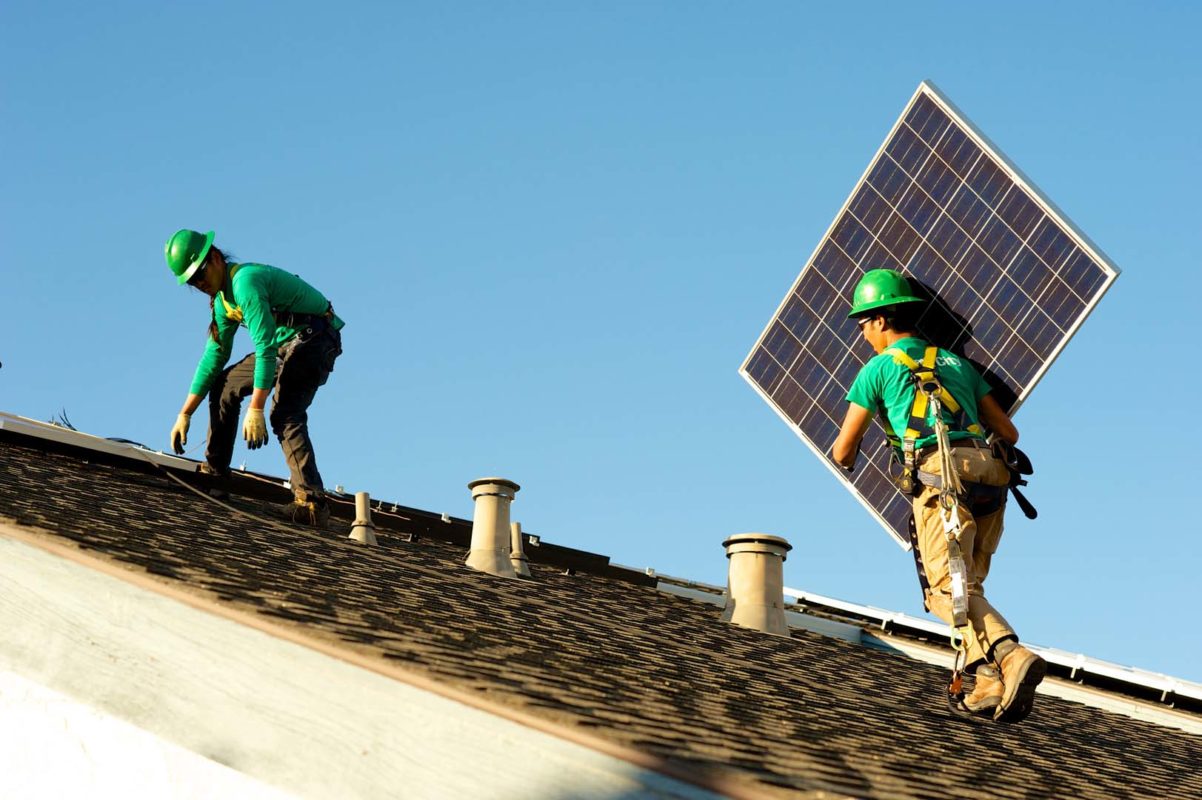 Yesterday, Florida voters succeeded in defeating the controversial Amendment 1 that would have prohibited third-party ownership of residential solar PV systems.
Despite US$26 million being spent by utilities and anti-solar advocacy group Consumers for Smart Solar, a diverse grassroots coalition of more than 200 organisations, solar companies, lobbyists and elected officials voted 'No On 1'.
Industry reception
"Today, as a coalition representing every part of Florida's political spectrum, we defeated one of the most egregious and underhanded attempts at voter manipulation in this state's history. With God's blessing and the hard work of every member of Floridians for Solar Choice, we won against all odds and secured a victory for energy freedom. This is a win for the people and I could not be more honored to be a part of this historic victory as Chairman of Floridians for Solar Choice," said Tory Perfetti, chairman of Floridians for Solar Choice and director of Conservatives for Energy Freedom.
Stephen Smith, executive director of the Southern Alliance for Clean Energy and board member of Floridians for Solar Choice said: "Today was truly a Solar Uprising. For the second time this year, Florida voters have seen the light – first by supporting Amendment 4 this summer lowing burdensome taxes on solar power and now by defeating the utility-backed attempt to choke off customer-owned solar with the deceptively-worded Amendment 1. The Sunshine State voters have spoken clearly: they want more solar friendly policies and the freedom to harness the sun's power for the benefit of all Floridians and not just the monopoly utilities."
The Amendment was labelled as being one of the most fraudulent ballot measures in election history – due to the subversive campaign tactics of utilities who attempted to portray the amendment as pro-solar.
As wider election voting leaves the US energy sector in a state of shock and uncertainty, the majority rejection of Amendment 1 is a relief; especially as the Supreme Court thwarted efforts of solar interests who attempted to get the ballot reviewed in the interest of legal certainty.
"Beneath the historic news of the election of the 45th president of the United States lies a decision by the people of Florida that is worthy of recognition on a national scale: the defeat of Amendment 1," said Tom Kimbis, interim president of the Solar Energy Industries Association (SEIA). "By voting to stop an amendment funded by the state's wealthy utilities, Floridians made clear that they care about their rights – their property rights, their right to competitive markets and their right to go solar.
"On course to be the top source of new power in the US this year, solar provides reliable, affordable and clean electricity to Floridians and all Americans. The resounding rejection of Amendment 1 should send a message across not just Florida but all states not to curtail solar choice.
"Florida is now at a crossroads: it can embrace rooftop solar as a secure power source or allow the current electricity monopolies to keep playing games with homeowners. Florida's leaders should recognize that Floridians want access to solar and the well-paying jobs and economic benefits that solar offers. With smart policy and greater competition, Florida can become a national leader in solar energy. We look forward to working with policymakers and solar companies from Tallahassee to Miami to ensure the positive momentum of today's decision continues."
SolarCity CEO Lyndon Rive congratulated lobbyists who worked to create support for voting against Amendment 1
"Congratulations to the people of Florida for rejecting Amendment 1 and protecting the state's solar future. For too long Florida has been the sleeping giant of the solar industry. Today, the public took historic action to choose a future powered by solar energy, as Floridians from all walks of life wisely saw through the utilities' US$26 million deceptive campaign. By voting No on Amendment 1, Floridians have affirmed individuals' right to generate their own solar power, which is cleaner and will create local jobs that cannot be outsourced," he said.
Positives
The news means that Florida is one step closer to fulfilling its potential as the Sunshine State. In addition, Amendment 4 that approved a tax break for commercial solar is no longer in jeopardy of being rendered redundant. Importantly, the defeat of Amendment 1 also means that the Florida constitution remains free of an express provision in its constitution that solar users are being subsides by their non-solar counterparts for their grid use.
While Amendment 1's rejection is being hailed as a shining victory for Floridian solar, the reality is that now, Florida is simply in line with the regulatory regimes with most other states that already exempt third-party ownership from the utility code and permit third-party leasing.