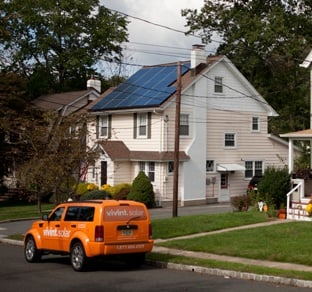 US-based residential rooftop solar provider Vivint Solar has expanded its energy system offering into Pittsburgh, Pennsylvania.
In 2015 the company extended into the state through Philadelphia when 4% of the State's electricity was generated by renewable energy, according to the US Energy Information Administration.
Pennsylvania's Renewable Portfolio Standard aims for the state to have 18% of its energy coming from alternative sources by 2020/21.
Pittsburgh's interest in renewable energy and its potential for the solar market has been indicated by a rise of solar PV customers in the middle of 2016.
Vivint Solar CEO, David Bywater said, the firm is enthusiastic about residents of Pennsylvania making a positive impact on the environment.
Residents are able to purchase energy systems through Vivint Solar with monthly instalments or can buy them outright. The company operates in 20 US states and has installed over 100,000 solar systems.
Vivint Solar recently expanded into Virginia, as well as Vermont.