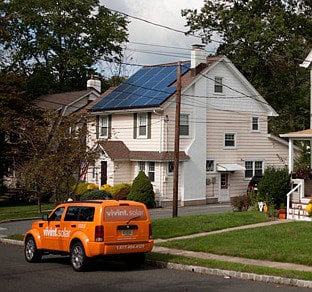 Residential solar provider Vivint Solar has officially expanded the availability of its solar energy systems into the state of Delaware. Following this expansion, the company now operates in 21 different states.
Delaware's RPS looks to reach 25% of its power from renewable sources by 2025 — with 3.5% of that required from solar. Delaware residents who wish to install solar energy systems can interconnect to the grid under traditional net metering.
Vivint Solar CEO David Bywater noted: "We are pleased to help Delaware residents embrace clean energy and invest in their state's progressive energy infrastructure. Delaware's strong solar policies empower the people of Delaware to enjoy greater energy independence and be better stewards of the environment."
Following this expansion, Delaware residents will be able to purchase a system from Vivint Solar outright or finance the installation with monthly payments through one of the institutions Vivint Solar has partnerships with.
With each sale, Vivint Solar will be responsible for the design and installation of the system. So far, Vivint Solar has been responsible for the installation of over 113,000 residential PV systems in the US.
In 2017, Vivint Solar has expanded into seven additional states and operates in 21 states in total: Arizona, California, Colorado, Connecticut, Delaware, Florida, Hawaii, Maryland, Massachusetts, Nevada, New Hampshire, New Jersey, New Mexico, New York, Pennsylvania, Rhode Island, South Carolina, Texas, Utah, Vermont and Virginia.